We've created e-commerce stores of all sizes for brands big and small. In many cases, we recommend Shopify for its flexibility and user-friendly interface. Founded in 2004, Shopify is an e-commerce solution that makes it easy to create and manage an online store. Much like WordPress or squarespace, Shopify themes can be built completely custom or purchased from Shopify's online theme store. What's the difference?
A custom theme means that the store is built from scratch and requires coding, essentially you will have full control over how the site will look, feel, and function. This includes design decisions like layout, typography, color, and animations in addition to backend considerations such as how products and product content is managed and organized. When it comes to a pre-made theme, this means that many of these factors have already been determined. There is a level of customization that is available within the theme but any other functional changes not available within the theme by nature will be layered on top of the theme's existing code.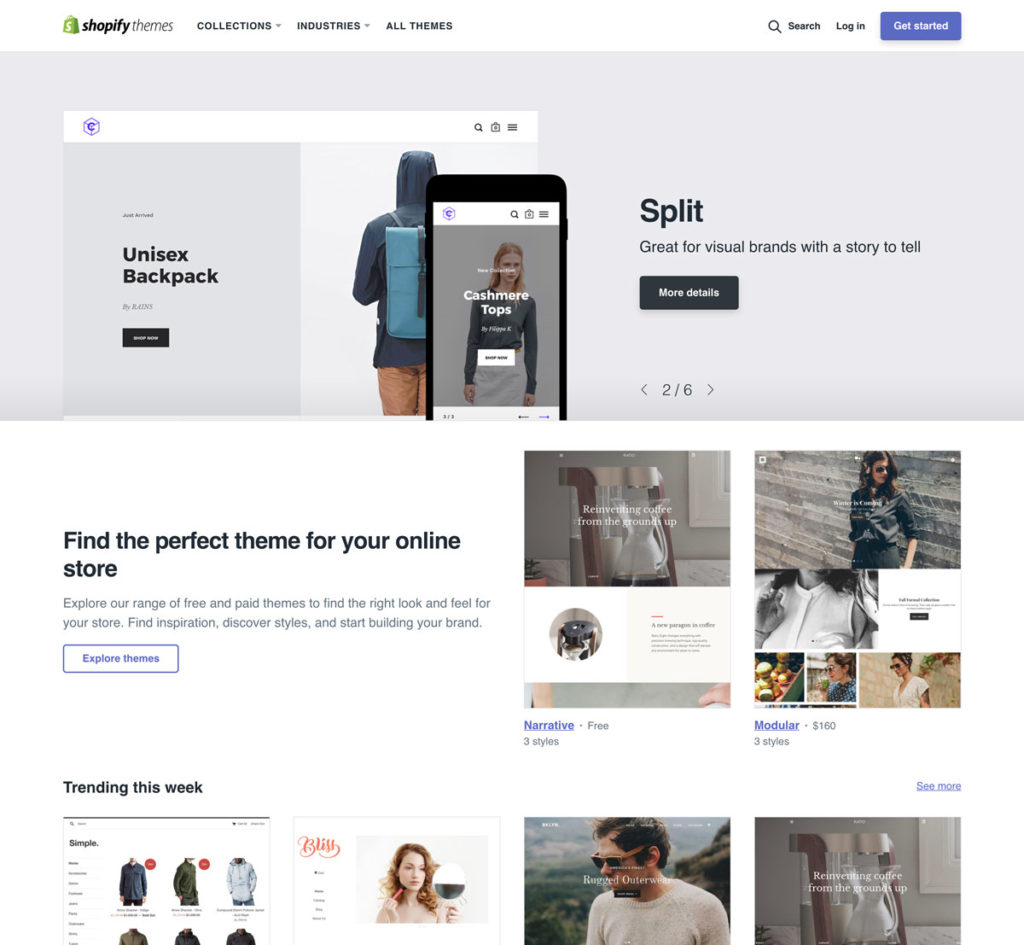 Pre-made themes are not always the right solution but there are certainly times where we will recommend them to our clients. In these cases, we'll still work closely with our client to help them think strategically about content, customize their store, and often create photo and video assets. Trying to decide which is right for your store? Below is a breakdown of reasons why it might make sense for you to go with a pre-made theme, even when working with an agency.
This is not your primary e-commerce channel
If your own online store will not be or is currently not your primary e-commerce channel, a pre-made theme provides a more cost-effective way to get setup on Shopify. Even if your goal is to turn your online store into your primary e-commerce channel, a pre-made theme will allow you to try different UX patterns and marketing tactics to see how they perform against other channels such as Amazon. Pre-made themes can also be modified and optimized over time. In addition to Google Analytics, we often use tools like HotJar to better understand how users are interacting with our clients' stores on a monthly basis. With these insights, we make recommendations to help increase conversion and create a better user experience.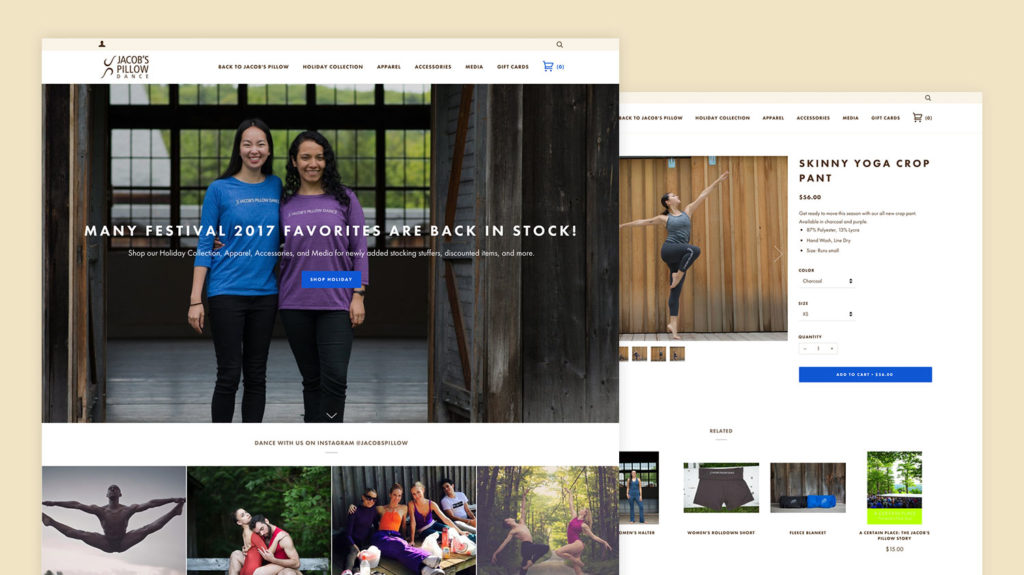 This is your first online store
A pre-made theme is often a good choice if this will be your first online store. When re-platforming to Shopify, clients often hope to replicate existing workflows from their current e-commerce platform. With a pre-made theme, there are certain limitations to how products are managed and organized. If this is your first store, you will not have to worry about legacy workflows and how to replicate them in Shopify. While your existing workflows may technically be replicable in a pre-made theme, it will typically require enough rewriting of existing code that it would be more effective to start from scratch.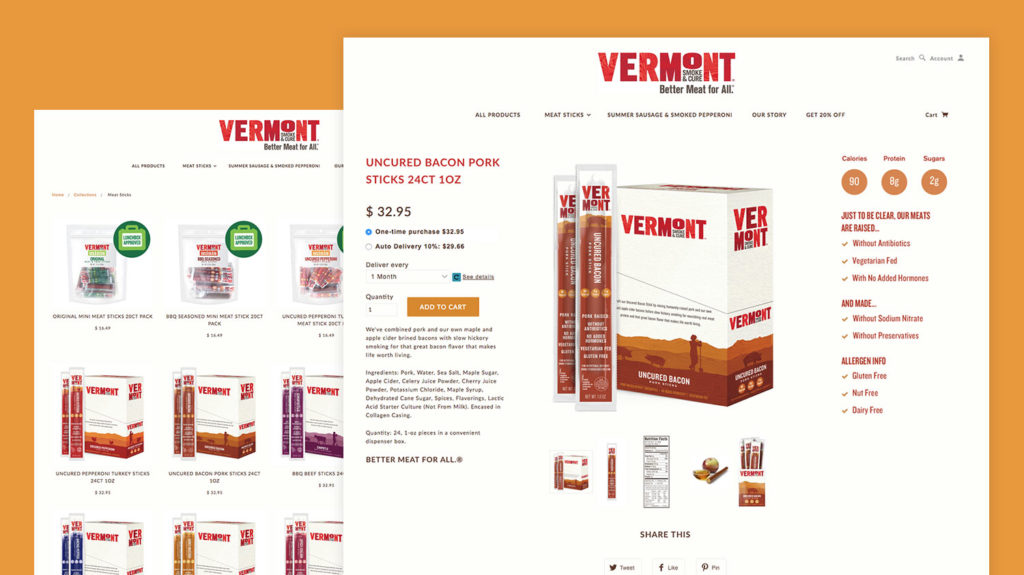 Your product matrix is simple
A product matrix is a breakdown of the products you have in your store and the number of options/variants for each. Not your first online store? Shopify's default product management setup is simple and user-friendly. If your product matrix is relatively straightforward, chances are that your current workflows are either overly complicated (which is why you're looking at Shopify) or simple enough that Shopify will be an easy transition. We're defining a "simple product matrix" as products with no more than three options and/or 100 variants. Options can be different from product to product so one product might use size, color, and style while another might use weight, finish, and material. By nature, Shopify does not allow over three options and/or 100 variants so things start to get more complicated when your product matrix does not fit within these constraints. There are certainly ways around it but in cases like this, the best approach would be to go with a custom theme.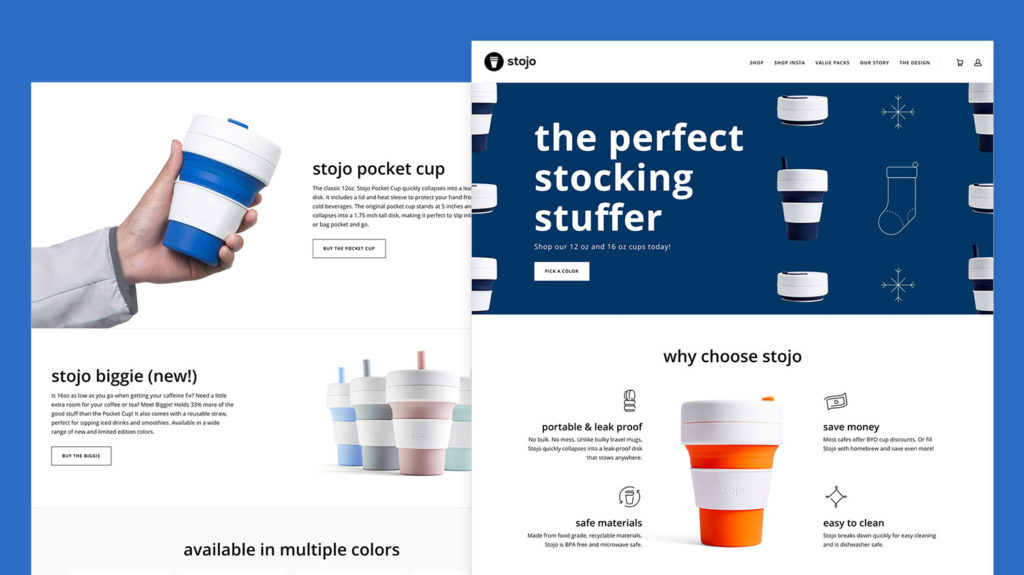 You're on a tight timeline
Every pre-made theme in the theme store includes features that make it easy for you to get a nice looking store up and running quickly. This includes everything from menu options to mobile-ready designs. If you need to get a store up in weeks and not months to coincide with a holiday or meet another important deadline, a pre-made theme is probably the way to go. The time needed to design, architect, and build a store from scratch will make it tough to meet that tight of a deadline. Remember: modifications can always be made down the road. If you're looking for more customization in the future and need to redesign with a custom Shopify theme, you won't have to worry about the considerations when migrating your store from another platform.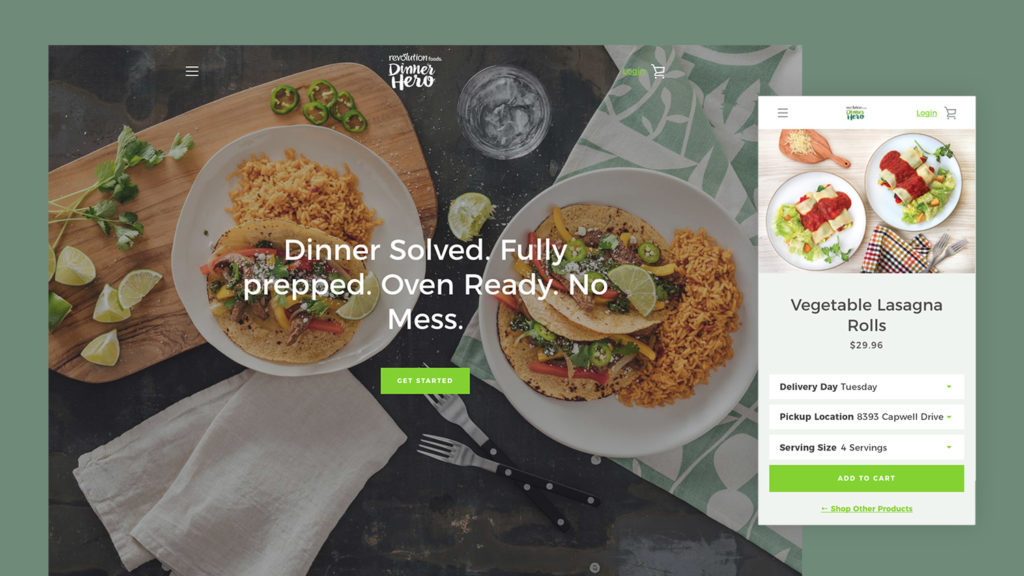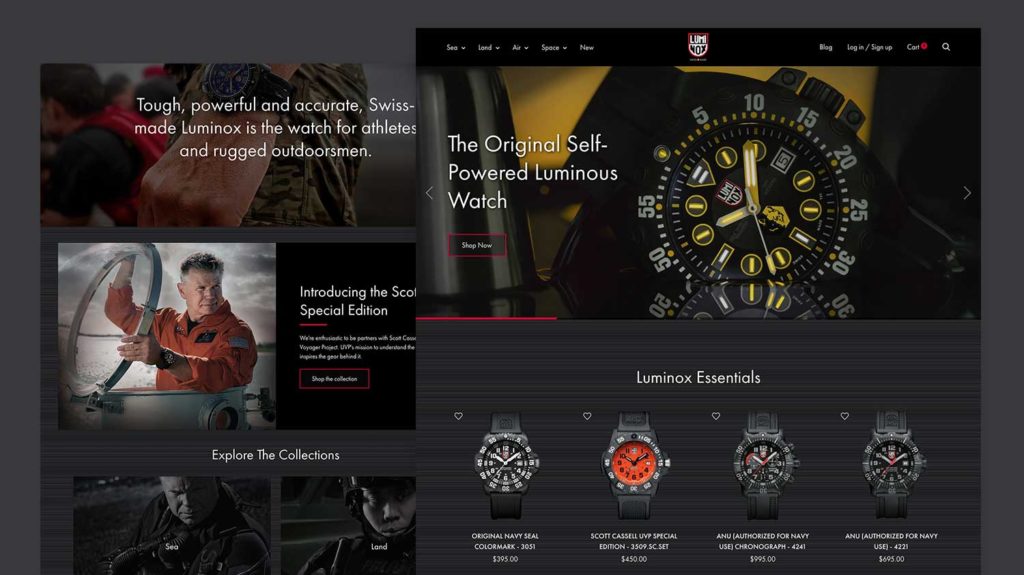 You're working with limited budget
Pre-made themes are a great solution for getting a polished, user-friendly store up with minimal upfront costs and overhead. Even if you do have a healthy budget, we might recommend going with a theme if you fit in any of the above categories. In many cases, this will allow for more budget to collaborate on developing content such as how-to videos, social assets, or product photography. This type of content is just as, if not more, important than the frame in which it lives (your website). Content plays a key role in all channels and helps in efforts to attract, convert, and retain customers.
You can embrace constraints
Even with the many of the benefits of pre-made themes, there are a number of constraints that you'll need to live with when deciding to go this route.
Design: Every Shopify theme in the theme store has its own look and feel in addition to a set of front-end features and animations. Each theme comes with unique styles that you can choose for your store (e.g. The "Vogue" theme has three styles: Elegant, Editorial, and Organic). From there, you can edit design elements like fonts, colors, and imagery. While there is this flexibility to get a pre-made theme feeling branded, there is a point at which specific customizations (e.g. moving horizontal filters into a sidebar orientation) will require too much layering or rewriting of code that the custom route would be more efficient. Overall, if you're going to go with a pre-made theme, you'll have to be okay with some constraints and be mindful of that during the process. Keep in mind that other requests like changing the font to one that isn't available by default in your theme can be challenging without the help of a developer.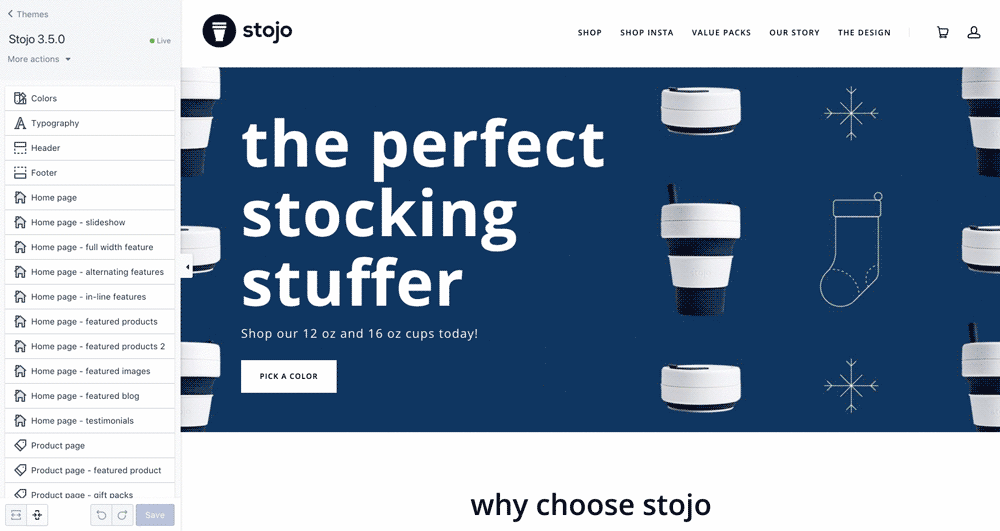 Third-party Apps: Shopify offers a rich ecosystem of apps to accomplish features like subscriptions or "wish list" functionality that are easy to install. With a pre-made theme, there may be some apps that do not seamlessly integrate and will require overhead from a developer. It's important to surface the desired functionality early on to make sure a given theme will do the trick.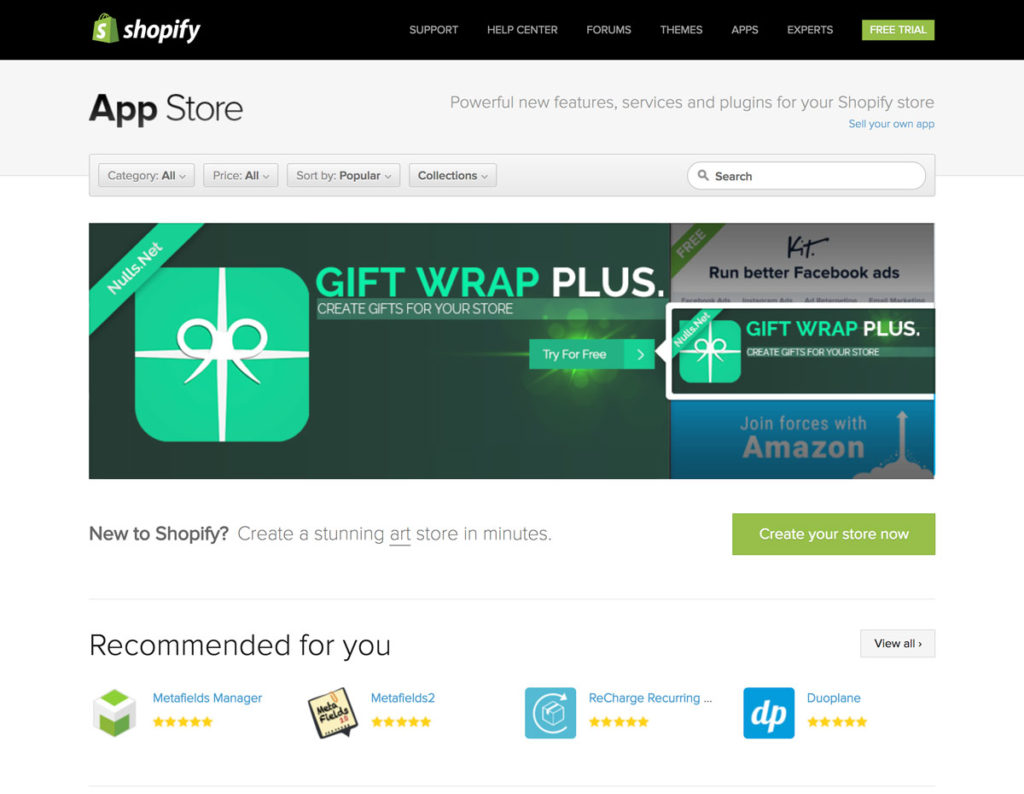 Performance: Since the code base in pre-made themes is pre-existing, there is little a developer can do to control performance from a technical perspective without requiring a lot of time to rewrite code.
What's the verdict?
Pre-made Shopify themes are a great option if you can relate with any or all of the above. If you've determined this is the best route for you, it is important to make sure you know exactly what you need out of your store so you can find a theme that fits your needs. There may be a few trade-offs but if those trade-offs mean that you can stay under budget or meet your deadline, it might just be worth it.
We help our clients grow their businesses with e-commerce and digital marketing strategy and execution. Looking for a partner? Learn more about Barrel and the work we do.