The beauty industry has benefited greatly from adding subscriptions to the mix. Ipsy, Birchbox, and the like solved the age-old problem of being hesitant to try new beauty and skincare products with their curated boxes. 
And brands like Kopari Beauty are able to anticipate and prepare for customers' needs with replenishment subscription options. 
But as a beauty brand that offers replenishment subscriptions or curates monthly subscription boxes, your business depends on recurring revenue from your subscribers. 
This makes churn one of the most important, if not the most important, metrics to measure and act around. 
Understanding how frequently your customers are unsubscribing and having a plan to prevent unsubscribes will help you get the most value out of your subscribers and provide you with a more predictable amount of recurring revenue.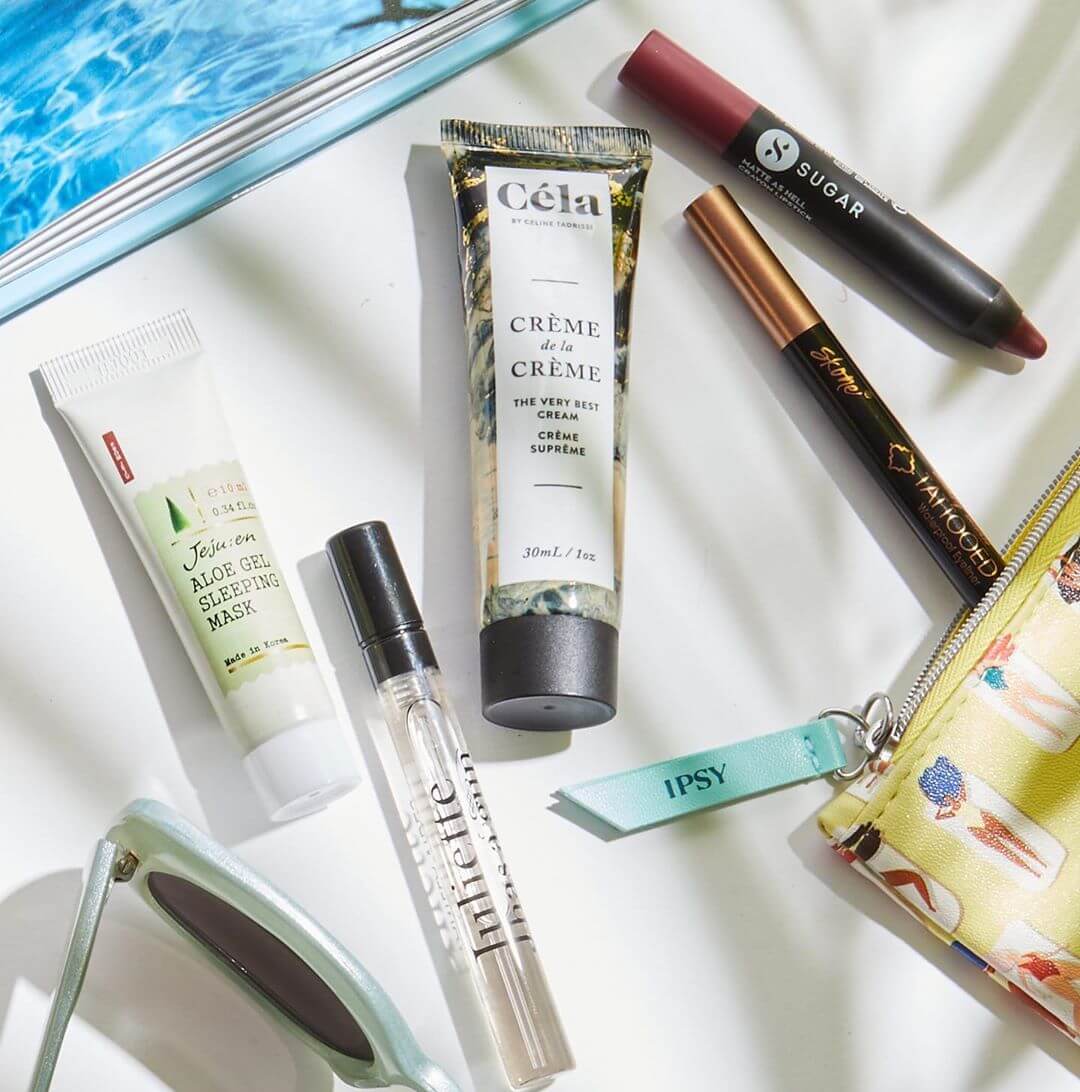 One of the best ways to keep your beauty subscribers engaged is through email marketing. Email marketing offers you the data and tools to understand the customer journey and personalize communications accordingly. 
There are a few segments and automations we build specifically for beauty subscription businesses to keep customers actively subscribed and prevent them from churning. But depending on the email platform you use, there are some unique ways you can get these set up. 
Here's what we'll go over:
What Churn, Segments, and Automations Are
Let's start by making sure we're all on the same page about the terminology we'll be using. 
First, let's talk about churn.
Churn
In order to prevent churn, we have to understand what it is and how to measure it.
Ecommerce churn is the rate at which customers stop purchasing from you. In the case of subscription ecommerce, it's the rate at which customers unsubscribe. 
Here's a simplified way to calculate your subscription churn rate: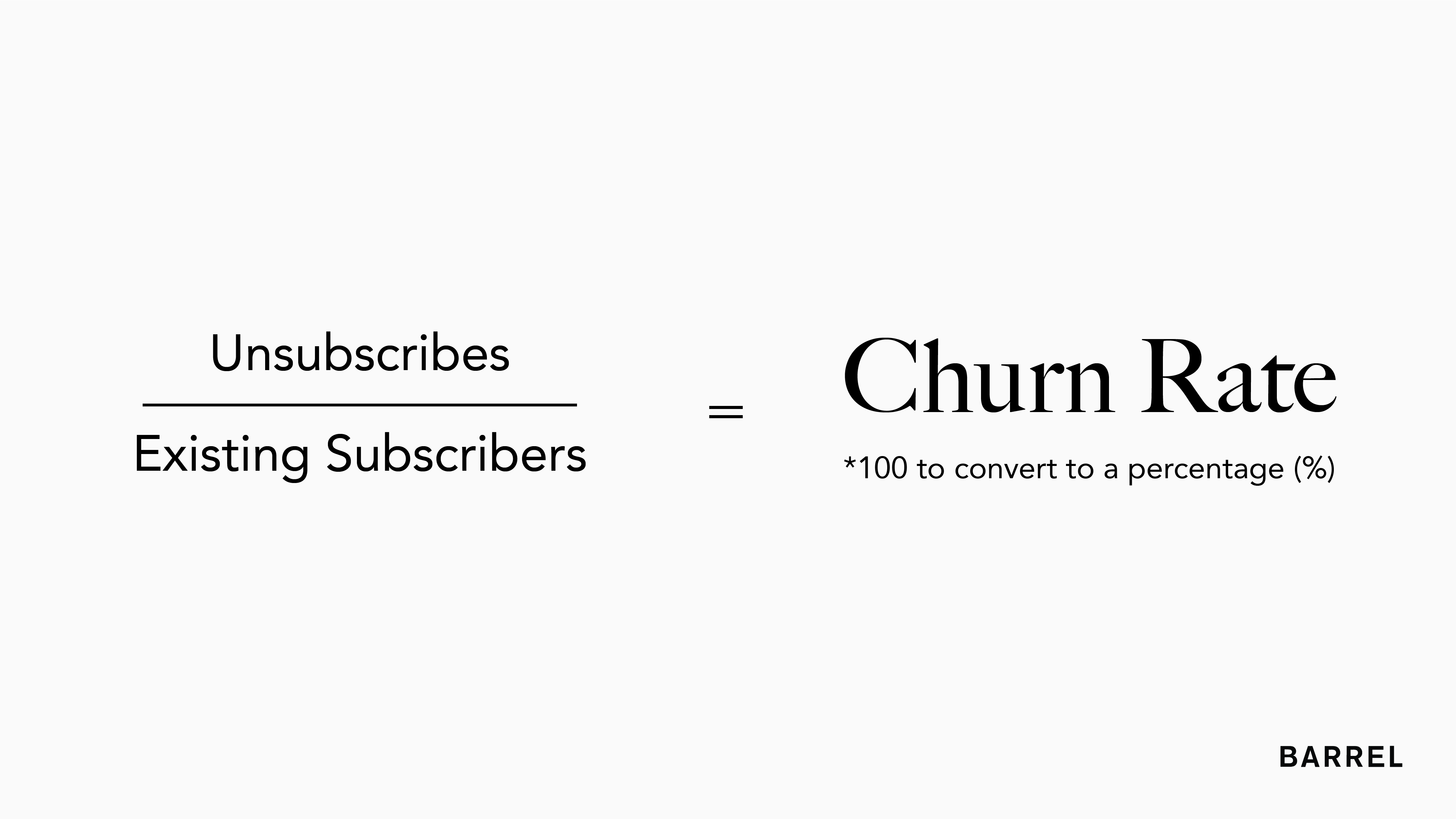 You want this rate to decrease as much as possible. And you want this rate to be lower than the rate at which you're getting new subscribers. Otherwise, you're losing customers faster than you're acquiring them. 
In case you're still focused on new customer acquisition and not subscriber retention, let this sink in: 
It costs five times as much to get new customers than it does to retain existing ones.
Acquiring new customers is essential for growth. But increasing repeat purchases and developing long-time customers who are likely to spend more also contributes to growth by getting the most out of every customer.
A Note About Passive Churn
Subscriptions have the added challenge of dealing with passive churn. 
Passive churn refers to losing subscribers because their automatic payment on file failed to go through. 
Most of the time, this happens because a credit card expired or a customer forgot to update their payment information. 
Dunning is the process of trying to recover these lost payments.
We won't go over the unique process of trying to "win back" passive churners, but Churn Buster addresses some best practices here. 
Segments
The best way to engage your beauty customers, increase their potential lifetime value (LTV), and prevent them from churning is by reaching them with tailored emails using segmentation.
Email segments are a group of people within your email subscriber list that meet specific conditions. 
Your email segments will continue to change based on whether or not your customers meet those requirements. 
An example is segmenting by people who have placed an order in the last 90 days. Based on the time frame, users will move in and out of this segment frequently, so the number of people in this segment will continually change. 
Segmenting allows marketers to send targeted emails based on unique specifications. Once someone meets the criteria to be grouped into a segment, that's when an automation will be most effective.
Automations
Email marketing can be broken down into two big categories: campaigns and automations.
Campaigns are one-time emails. They usually highlight special announcements, like sales or timely company updates. But it's a lot of work building campaigns or email blasts for sales and events that happen throughout the year. 
Every time you want to send a new campaign, you have to create, set up, and send a new email. Sure you can create design templates and duplicate campaigns to save some time, but you still have to manually select who will get an email and when it will be sent. 
Email automations reduce the amount of manual work it takes to send emails at scale. Automations, as opposed to campaigns, are emails you want to send over and over again to users who fit certain conditions.
An email automation is a pre-built email or series of emails that sends once someone is added to a specific list or segment. 
Some email service providers call these flows or drips. Regardless, they only require being set up once and the trigger is set. Then they'll keep sending until you turn off the whole automation.
It's a bit of extra work up-front, having to set up the correct triggers and logic to make sure those in the flow keep getting personalized emails, but once you put the effort in at the beginning, you don't have to keep creating new emails every time you want to send them to a new user who fits the criteria.
For example, most brands set up abandoned cart automations to send to potential customers who leave their cart without buying anything. Trying to do that manually for every customer would be impossible. 
Instead, we send the same three emails (or however many you choose) with personalization tokens that are triggered every time someone abandons a cart to maximize the potential value we get from those who abandon the cart. 
Now that we're all on the same page about what churn, segments, and automations are, here are the segments and automations we build to prevent beauty subscribers from churning. 
Segments and Automations that Prevent Churn
The automations you create tend to go hand-in-hand with the segments you build. And the beauty industry has a few unique ones that enable brands to offer even more personalized content. 
Let's walk through how you should segment your beauty subscribers to minimize churn. 
Key Segments
Creating effective segments will give you the power to send specific messages to unique groups of people resulting in higher open rates, click rates, and conversion rates, hopefully helping you combat churn. 
Non-Purchasers, Non-Subscribers, and Subscribers
First, segment by those who have not purchased, and ecommerce subscribers and non-subscribers. 
When it comes to preventing churn for your beauty brand, whether or not your business is 100% subscription-based or has replenishment subscription options, you need to know which groups of customers are the most valuable, and what information they need at their current state to make or keep making purchases.
Non-purchasers aren't at risk for churning, because they haven't purchased from you yet. But to acquire them as a customer, they take more education about your brand, products, and subscription to make that leap.
Those who have made a purchase but haven't signed on for a subscription have expressed interest in your brand, but they need more nurturing to come back to commit to an additional purchase or subscription. They're at risk for churning, especially because they haven't automated their next purchase yet. 
Getting them over the threshold of a second purchase or adding a subscription to their purchase is essential for increasing their LTV and preventing them from churning.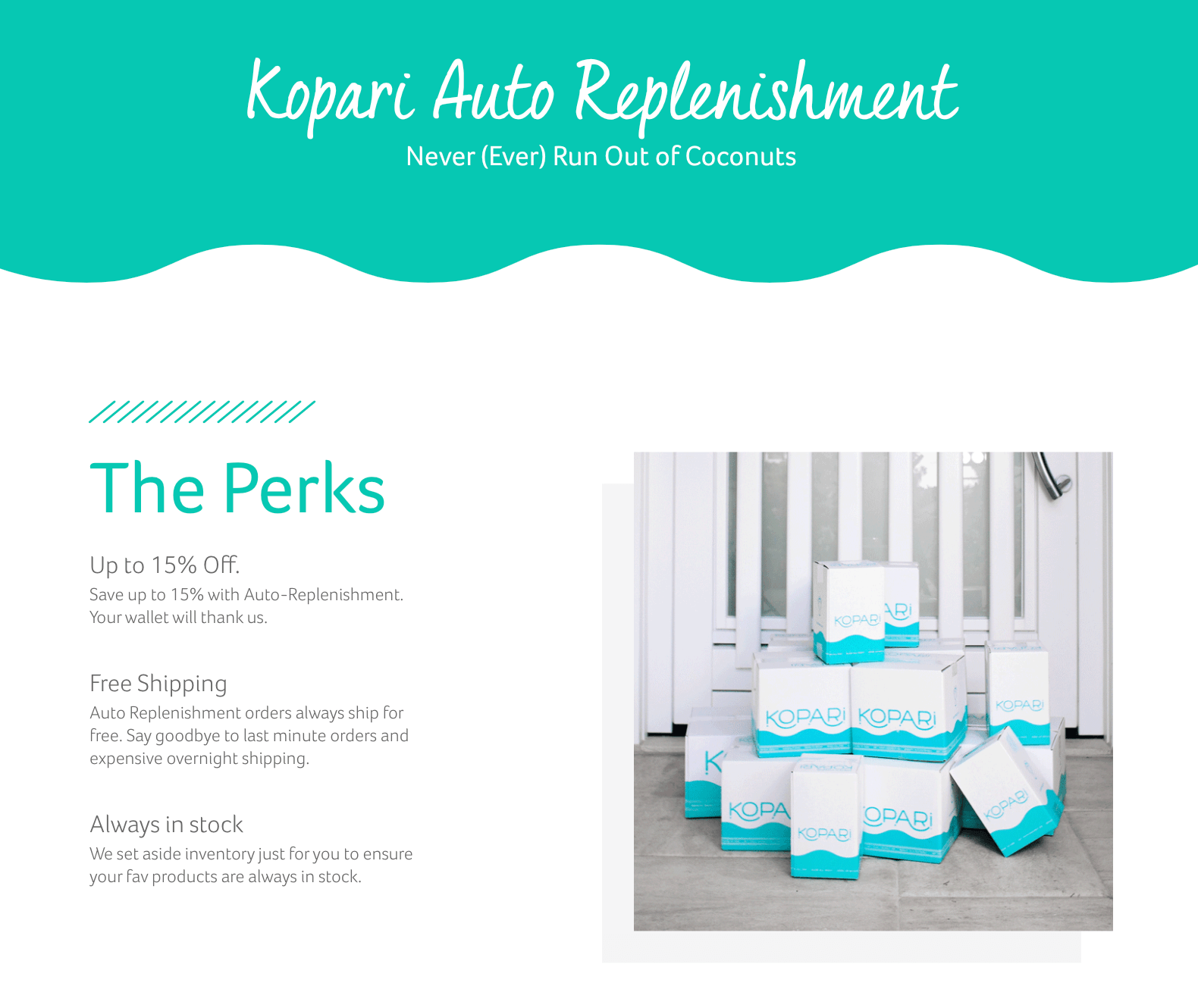 Watch your subscriber segment closely. It's important subscribers are getting the education and product information they need to use the products they're getting on a recurring basis. And that they're still showing signals that they're engaging with your brand and products. This segment will be more open to paying full-price for your items, as well as more receptive to cross- and up-sells.
Engagement Segments 
Next, create engagement segments. Engagement segments are a simplified way of trying to identify those at risk for churning.
We create two separate segments based on high engagement and low engagement. This is based on both email engagement and website engagement.
Observe your high engagement segment to learn what works for which types of customers. What emails or messaging is causing them to click? Use them as your guinea pigs to identify trends to try to replicate positive experiences for other customers. 
Your low engagement segment is at a potentially high risk for churning. It's not impossible your beauty subscribers keep their subscription and don't interact with your emails or website. But if they're not opening emails or visiting your website, they're not seeing new offers or products, or changing their subscription at all, meaning their risk of churning increases greatly. 
Product Categories
Beauty brands tend to have a variety of areas of expertise and product options. 
Peach & Lily is a great example of the many targeted areas beauty brands can cover.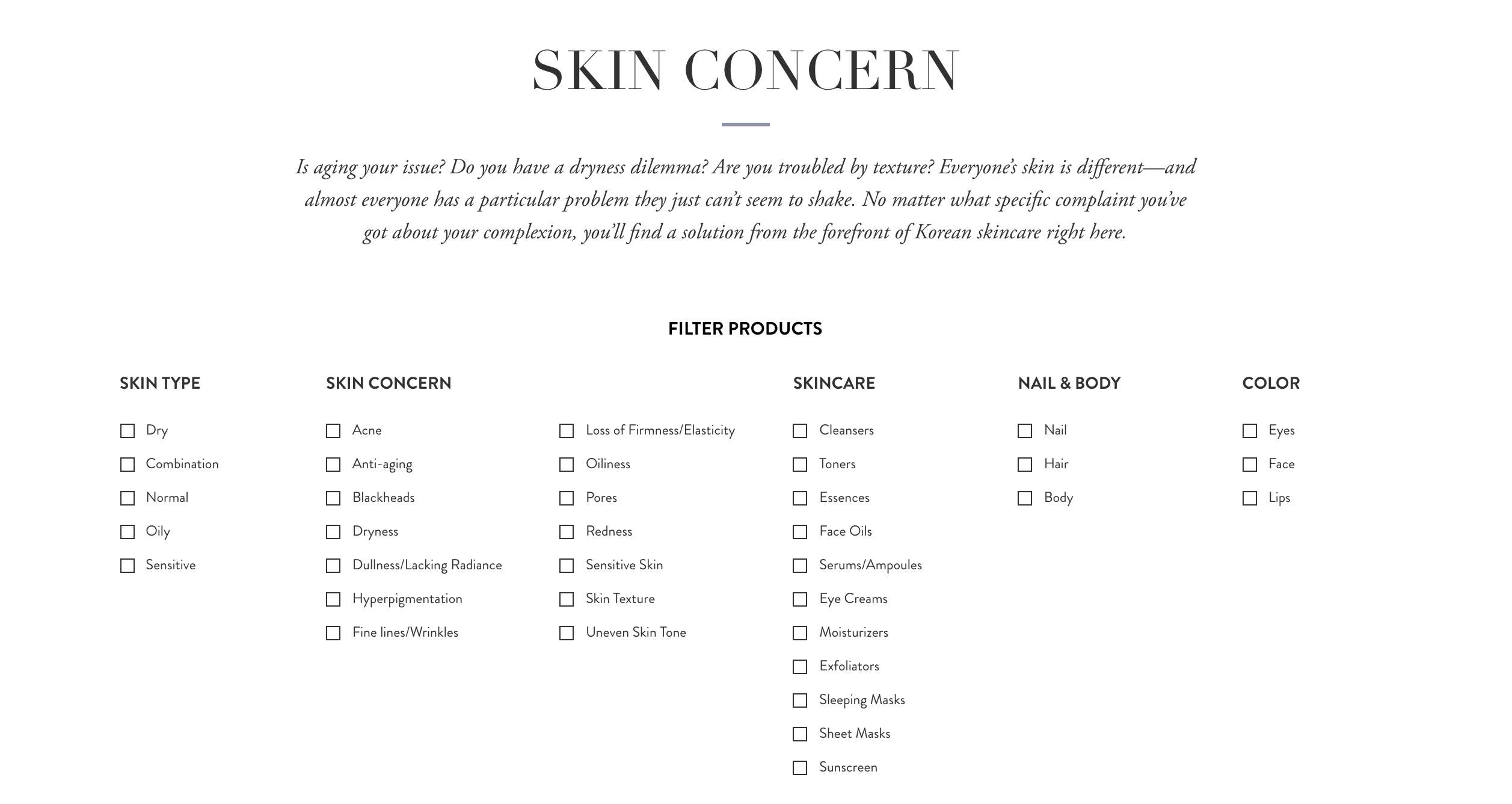 Segments based on the types and categories of products your customers have purchased will help you prevent churn by enabling you to send emails when their product is likely to run out, add more personalized product recommendations, and up-sell them with full-size products if they purchased a sample or smaller size. 
Churn Risk and Predictive Data
Klaviyo and Retention Science make it even easier for ecommerce subscriptions to prevent churn. These email service providers both have proprietary models that calculate predictive analytics for individual customers.
And you can segment by these metrics! 
Klaviyo's predictive analytics look like this on each customer profile:

Each black line represents a purchase. On the color scale, green means they're at low risk for churn, and red means they're at a higher risk. 
The more information Klaviyo has about a customer, the more accurately it can predict a customer's next purchase. 
Klaviyo's predictive analytic segmentation options include segmenting by:
Historic customer lifetime value: the total value of all a customer's past orders.

Predicted customer lifetime value: a customer's predicted spend over the next year.

Total customer lifetime value: the sum of a customer's historic CLV and predicted CLV.

Predicted number of orders: the predicted number of orders a customer will place over the next year.

Average Days between orders: the average number of days between past orders for customers who have placed at least two orders. This average doesn't include the time from the last purchase to the current day.

Predicted Gender: a customer's predicted gender as determined by their name.  
Of these options, predicted customer lifetime value is the closest thing to being able to segment by churn risk within Klaviyo, without having to export or import any additional data. Retention Science has the ability to create similar segments, as well.
Those who have a high predicted customer lifetime value are at low risk for churning, whereas those with a low predictive value are at high risk. 
Retention Science, on the other hand, also has "at risk" and "churned" segments out of the box that filter customers based on Retention Science's calculation of churn risk.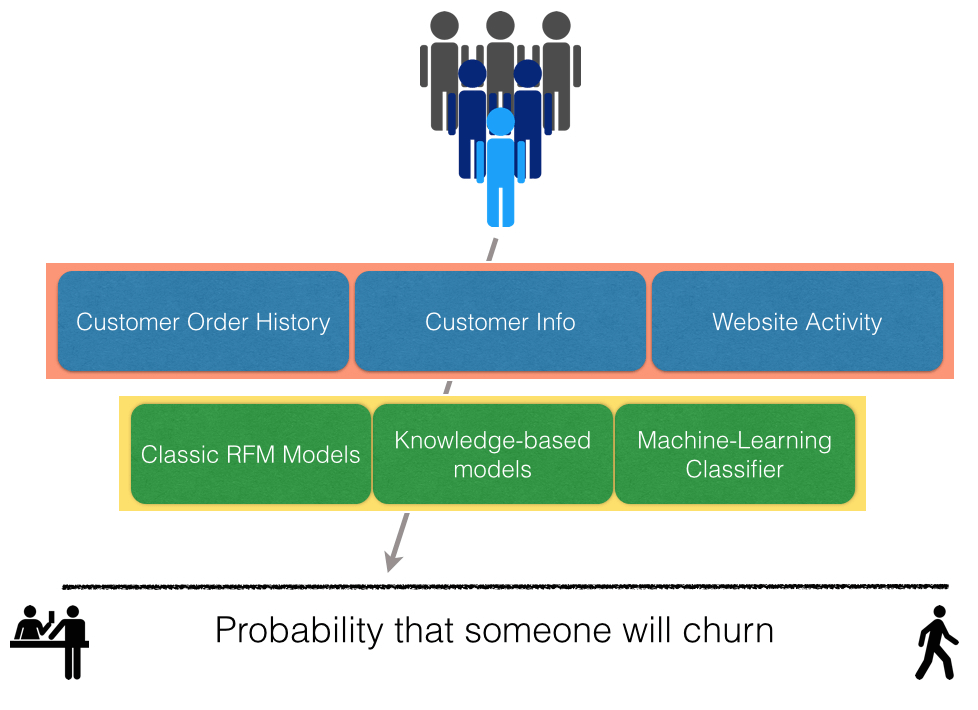 Okay, so you know who your non-subscribers and subscribers are, your engaged customers, those who purchase certain types of products, and who's at risk for churning. Now it's time to talk about what messaging and automations to send them.
Essential Automations
Setting up automations initially takes some work. But a targeted flow built for a specific segment will maximize your opportunity to encourage a repeat purchase. Beauty and skincare products are so personalized that specialized communications will make your email subscribers feel like you understand them and their needs.
On-boarding Series
We don't like the phrase "welcome emails" around here. Instead, we like to think about our initial email communications as a chance to on-board new visitors or purchasers. 
Now you're probably thinking your on-boarding series is a little early to try to prevent churn. After all, they've only just subscribed to your email list or purchased from you. 
But one of the keys to preventing churn is encouraging customers to actually use what they bought. And have the need to come back for more. 
Email segments and automations aren't the only way to increase retention and customer loyalty. Read our Ecommerce Retention and Brand Loyalty Guide to learn more about developing long-term relationships with your customers.
Your on-boarding emails are the first chance you get to provide customers with the education and information they need to do one of two things:
Make a purchase

Or actually use the product they just purchased. 
Since the goal of this series differs based on whether or not your new email subscriber has purchased and/or subscribed to your products, create different versions of your brand on-boarding series to send to your non-subscriber, subscriber, and non-purchase segments. 
For your hasn't purchased segment, introduce them to your brand. Glossier effectively on-boards new members of its email list with a description of the brand and by highlighting some fan-favorite products.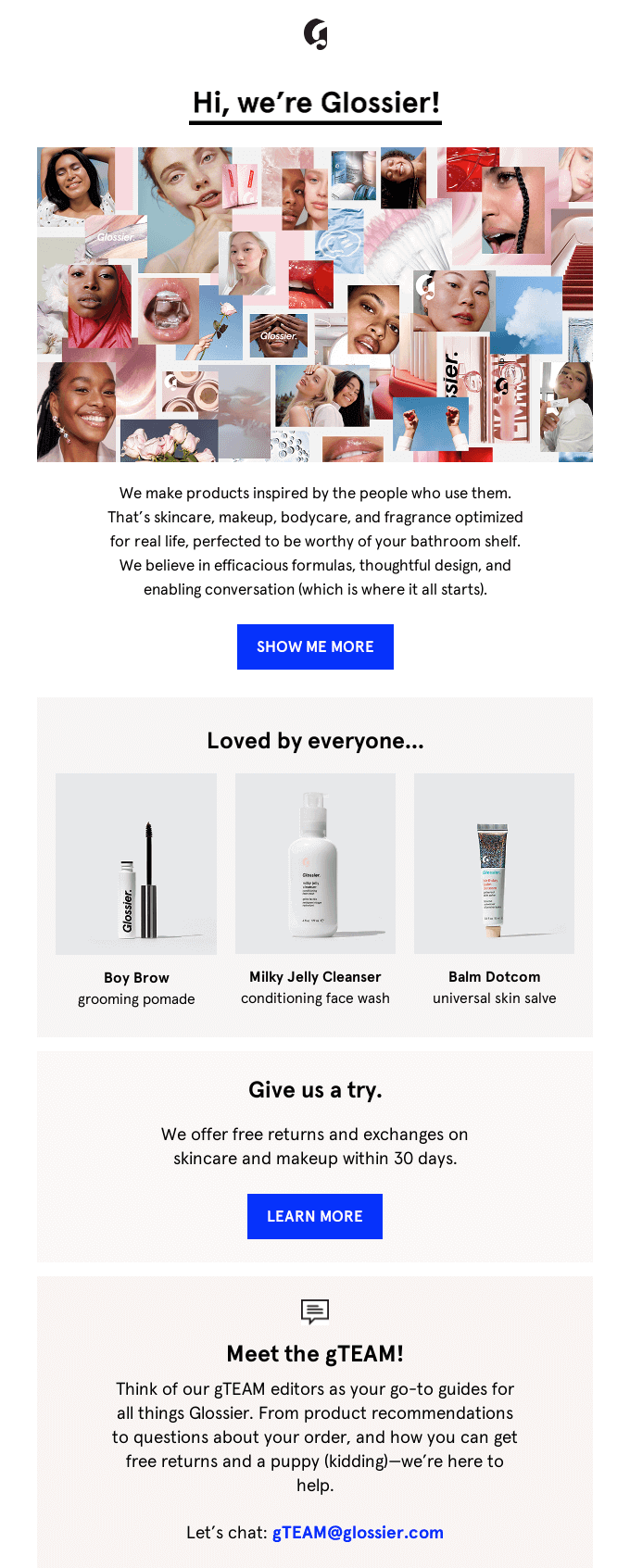 Glossier continues by adding some social proof to the email and calling out its store locations.

You also likely have quite a bit of content that is categorized by specific problems or goals, like acne, dry skin, or day/night looks. For non-purchasers and non-subscribers, include a variety of products and content that touch on your product categories or area of expertise, and pay attention to which ones they're clicking to make better product recommendations down the road.
Here are the exact emails we'd use in this automation for non-purchasers:
On-Boarding Your Non-Purchase Email Subscribers
Email 1: Welcome, education, and products. Give your new newsletter sign-ups a taste of what you have to offer.

Email 2:

Brand story

. Who are you? What are you about? Consumers these days are mission-driven and connecting to your brand story may just be the push a potential customer needs to make a purchase. For beauty brands, this would be a good place to call out ethical practices, your target demographic, and your ethos.

Email 3: Product recommendations, either inserted dynamically based on behavior or top-sellers. Take what you've learned from where your potential customers are engaging in the last two emails and serve them product recommendations curated just for them.

For your purchased, but hasn't subscribed segment, throw in some education about your product benefits over time. Beauty and skincare products often take some time to work. Emphasize continual use and the long-term benefits a customer will get by subscribing. 
Tula Skincare is a great example of highlighting long-term use with this before-and-after photo noting the timeframe between shots.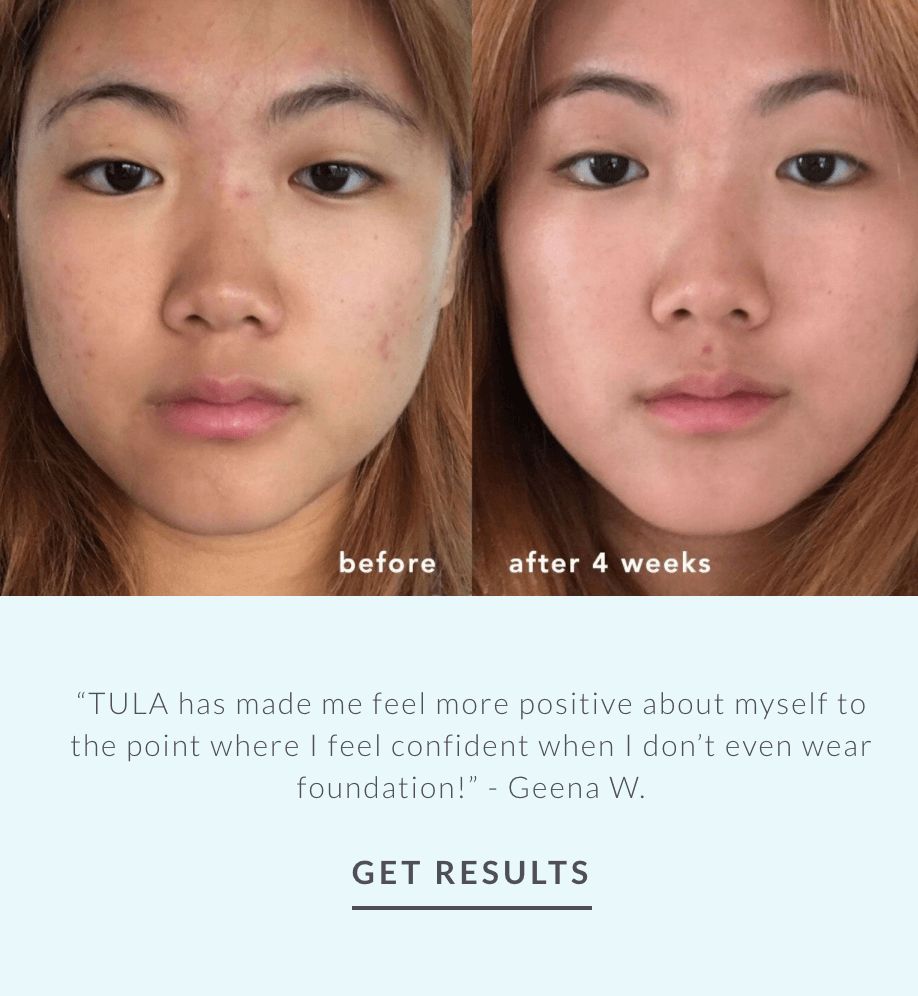 We'd create a drip that looks something like this: 
On-Boarding Your Purchased, but Haven't Added a Subscription Customers
Email 1: Thank you, product education, and subscription details. Someone who's just made a purchase may not be interested in additional products yet. But this is the perfect opportunity to show them how to use what they've bought, casually mention they can take the stress out of re-ordering with a subscription, or highlight the cost-saving benefits of a subscription. Beauty products are used on different timelines — be specific about when they might need to order

their

products again.

Email 2: Additional product recommendations, and more subscription details. This is the time to mention any additional value a customer may get from repeated purchases, like a membership or loyalty points. 

Email 3: Social proof. Your current subscribers enjoy the benefits that go along with not having to reorder products when they run out or the opportunity to try new products in every box. Sprinkle in some of these testimonials to your final email to drive home the value of a subscription.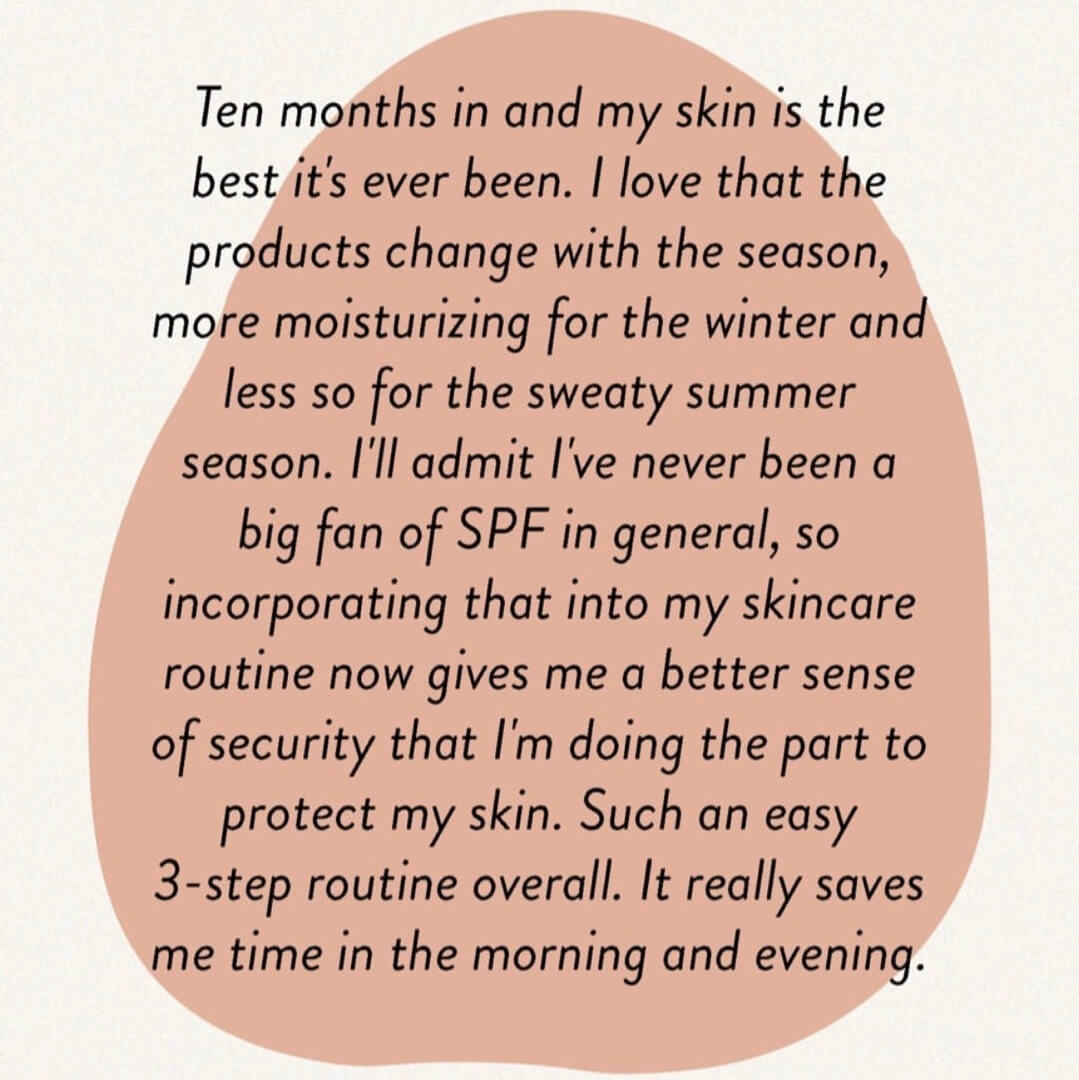 Finally, let's talk about how to on-board your subscribers. Start out by reinforcing their decision to subscribe by highlighting all the benefits they're getting from their products and subscription. Be specific to their product category, as well. If they bought anti-acne cream, let them know when to expect clearer skin and how to avoid overusing their cream.
Similar to your purchased, but haven't subscribed segment, send your subscribers product education and information to help them get the most out of the beauty supplies they've ordered. Follow up with an email that backtracks a little bit and let's them know what your brand is about.
Here's what this would look like:
On-Boarding Your Ecommerce Subscribers
Email 1: Thank you and key details. Make your customers excited about their decision to subscribe and reaffirm their choice by emphasizing the details and benefits of their subscription. If you sell curated boxes, that's talking about when their next box will ship and a hint at some of the many products they'll get to sample. If it's a replenishment subscription, talk about any cost-saving benefits, and add some social proof of their product's use over time.

Email 2: Brand story and subscription benefits. Like we said, backtrack a little and give them the low-down on who you are. 

Email 3: Product usage and curated recommendations. Again, help them get the most out of their purchase with education about how to use the products they ordered, and slide in some subtle recommendations that would complement their purchase.
Up-Sell/Cross-Sell
Your up-sell and cross-sell automations will look different for your engagement segments and your subscriber-status segments. 
Let's start with your past purchasers or subscribers who are low engagers. 
This segment is at the highest risk for churning. Your other communications haven't been piquing their interest, and they haven't been showing the signals that they're considering another purchase. 
This cross-sell email is your last chance to bring them back into the fold before moving them to your at-risk/churned segment. Get super-personalized. Add their name into the subject line, and let them know that the product you're about to recommend was specifically chosen for them. 
This is where you can also use those product categories to make better product recommendations. Since they're low engagers, we don't want to overwhelm them with too many emails. 
We'd create an automation that looks something like this: 
Cross-Selling Your Low-Engaging Past Purchasers and Subscribers
Email 1: Detailed product recommendation. We don't just mean adding a dynamic product into an email. Tell the story of the product. Include your best creative assets and highlight all the benefits of the particular recommended product. 

To do this efficiently, create one well-designed, beautiful product recommendation email for your best-seller in each product category. If you have seven general product categories, like cleansers, toners, moisturizers, masks, serums, creams, and oils, you'd create one email for your top product in each category. 

Then set up a filter to send the most logical product recommendation based on their previous purchases. 

Email 2: Resend with new subject lines. If after the last email they still haven't made a purchase, there's no reason to put in extra effort to send them another unique cross-sell email. Try one last time with a resend using a new subject line so Gmail doesn't thread it with the first email, but after that, move them to your at-risk/churned segment.
Your high engagers, on the other hand, are where you can really maximize your revenue and their LTV with the right up-sell. But you want to break out this group by their subscriber status. 
Your high-engaging non-subscribers are potentially at risk for churning because they haven't automated their next purchase yet. They're showing interest in your brand and products, they just need to see the benefits of upgrading to a subscription.
To up-sell them, you want to get them to subscription status. As a beauty brand, the timing of this email will be critical. Beauty and skincare products have a distinct timeline of use, and reaching your past-purchasers with a subscription up-sell will be most effective if you send it when they're about to run out of their previous products.  
Send them the following:
Up-Selling Your High-Engaging Purchasers to a Subscription
Email 1: Product running low and benefits of a subscription. Let's highlight their pain a little bit. You know what products they've purchased previously and the general rate at which customers run out of them. Emphasize consistent use and the fact that they're running out to convince them to upgrade to a subscription. 

Email 2: Complete the set. If you can't convince them to subscribe, try to cross-sell them on additional products that will enhance their beauty or skincare routine. Recommend complementary products to the ones they've already purchased. 
Finally, let's talk about up-selling and cross-selling your high-engaging subscribers. These are your brand loyalists. They're opening your emails, clicking around to see your new products, and poking around on your site. 
They are ready to spend more with your brand. They just need the right recommendations to get there. They're already subscribed, so the focus here is increasing the value of their subscription, both for them and for you. The more value they get out of their purchase, the less likely they are to cancel it. 
Here's how to up- and cross-sell them:
Up- and Cross-Selling Your High-Engaging Subscribers
Email 1: Complete the set. Like your high-engaging purchasers above, making complementary product recommendations that enhance each other is one of the best ways to cross-sell your existing subscribers. 

Email 2: New, limited edition, or special sample. Your high-engagers love getting first access to your new products. Give them exclusive access to a special product sample. 

Email 3: Upgrade from a previous sample. If you already give samples to your subscribers, recommend the full-size product to them. 
We love this example from Dollar Shave Club.
Dollar Shave Club knows open rates for this email will be high because it's related to a customer's next shipment, which makes it the perfect opportunity to add in tailored recommendations that enhance the customer's recurring purchase.
Winback
Okay, last, but certainly not least, is your winback. This is your last ditch effort to prevent churn. This is where you're going to use your engagement and predictive churn segments the most to directly prevent unsubscribes.
In this instance, we can create one set of emails for both your low engagement and low predicted lifetime value customers, since the goal of the emails and the reason behind them are the same: they've shown signals that they're disinterested with your brand and products and we're trying to prevent them from churning. 
This is different from the up- and cross-sell automations above because we're not trying to increase their purchase value. We're just trying to keep them on-board, and purging them if we can't.  
Discounts are especially effective at winning back customers who are close to churning.
To win back your at-risk customers, create this automation: 
Winning Back Your Low-Engagers and Predicted Low LTV Customers
Email 1: Discount and dynamic product recommendations. Even though this segment hasn't been interested in your product recommendations before, it's important to direct them to a purchase with their discount. Adding in a discount with a personalized product based on their previous purchases will increase the likelihood of them making a purchase. 

Email 2: Last chance. Put a deadline on when their discount will expire. And let them know they'll be unsubscribed from your list unless they tell you otherwise.

Email 3: Confirm they'll be removed from receiving your emails. It may seem counterintuitive, but letting your customers know this is their absolute last chance to stay on your list might convince them to engage or make a purchase. 
With all of the automations outlined above, you should be able to minimize the rate at which your beauty subscribers churn.
Wrapping Up
Let's recap.
Churn is an especially important metric for beauty subscriptions because your business relies on those recurring orders as a large chunk of your revenue. Minimizing churn will help you continue to scale. 
One way to prevent your beauty subscribers from churning is with targeted email segments and automations to help identify potentially at-risk customers and nurture them away from the edge of unsubscribing. 
When segmenting your email audience, segment by purchase status, including whether or not they have subscribed yet, high and low engagement, and using predictive analytics courtesy of your ESP. 
From these segments, build targeted automations to reach your subscribers at critical inflection points that can reduce churn, including their on-boarding to your brand, up-sells and cross-sells, and when they're signifying they're at risk for churning. 
With all of that in mind, you should be able to develop a concrete strategy to reduce churn and increase revenue. 
We partner with brands to improve the overall e-commerce experience for customers. Learn more about Barrel and the work we do for growing brands. 
Featured image courtesy of Ipsy.