Customer feedback does more than provide customers with a place to share their praise and frustrations — it drives marketing decisions. Thanks to the customer feedback process, brands can make site improvements and optimize marketing copy based on insights garnered directly from customers.
There are a number of ways to obtain feedback, and even more ways to use it to better the customer experience.
We'll go over some of the easiest places to look for customer feedback, as well as how and where you can make adjustments to apply this feedback and answer customer questions before they have the chance to ask them.
jump ahead
Looking for and Analyzing Customer Feedback
To leverage the power of feedback, the first step is to collect it.
Our go-to tools and sources to gather customer feedback include:
Review and Comment Mining  
Reviews and comments are the first place you should check for trends in customer feedback. Look for key questions, concerns, issues, and strong sentiment, both positive and negative. 
Positive feedback illustrates what the business is doing right, while negative feedback illustrates where there is room for improvement.
Common queries in site search indicate difficulty with on-site navigation. If a particular item or concept is frequently searched, your site copy and context clues are not doing a good enough job of providing the user with what they are looking for.
Track trends in site search through Google Analytics or Google Tag Manager. 
A clean Google Analytics dashboard can mean the difference between smart marketing decisions and bad ones. Get in touch with our team to learn about our Google Analytics Audit and Implementation.
Heatmaps and Live Session Videos
Heatmaps and live session videos track how users flow through the website. This enables brands to understand what users are looking for, what they are not as interested in, and where they're getting confused.
This helps ecommerce and website managers make decisions about what order to present modules in and what content requires additional information.
Our go-to tool for heatmaps and live session videos is Hotjar. Hotjar makes it easy to visualize where users are clicking and how they progress through your website.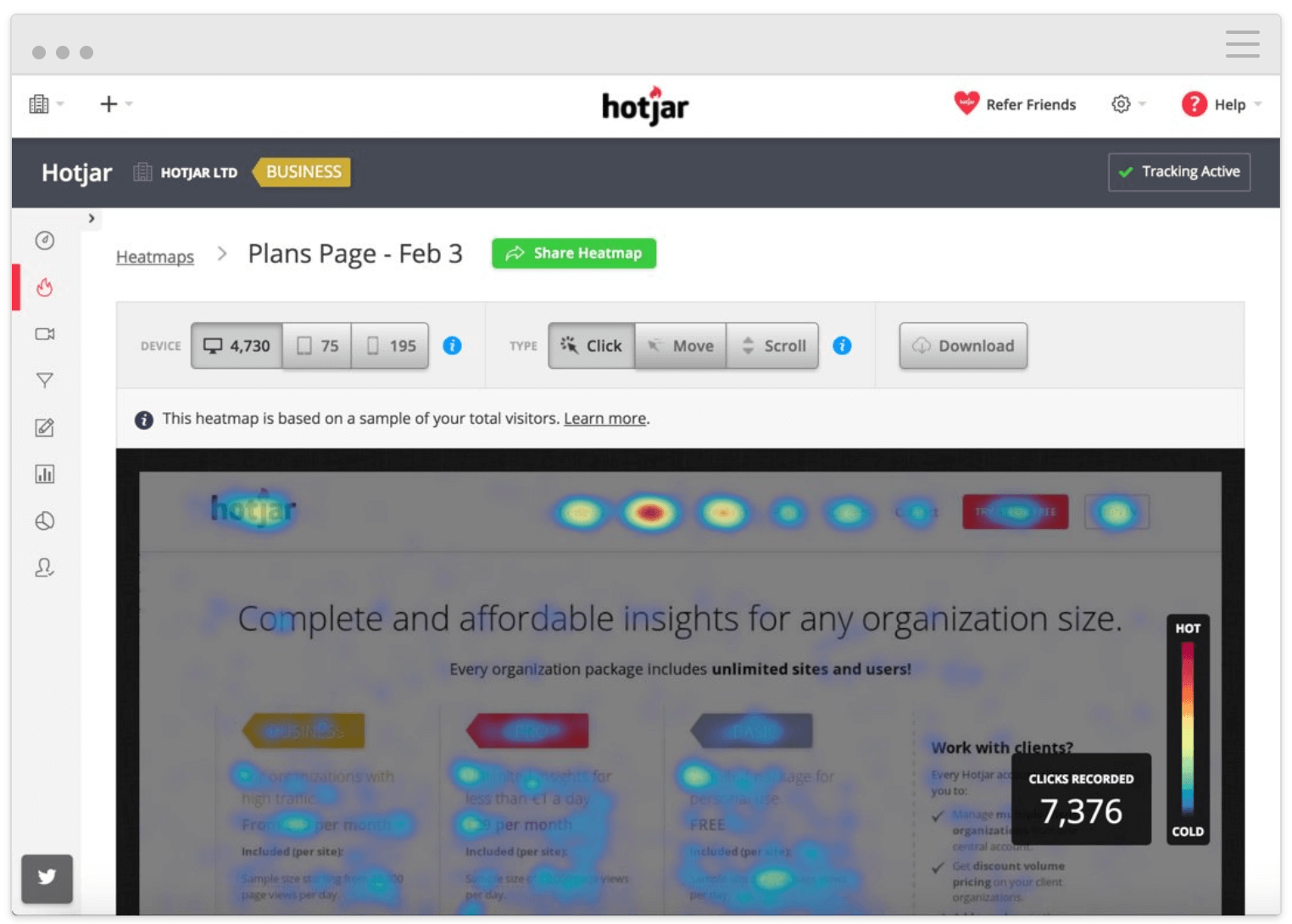 Like review and comment mining, you can find more mentions of your products by scraping discussion boards across the internet. 
Posting a question or comment on a board or forum, like Reddit or Quora, requires more intent from consumers than leaving a review or comment. Because of the additional effort it takes to go to discussion boards and forums in comparison to leaving a review or comment, these sources tend to have more raw, lengthier, and insightful information. 
Send a survey shortly after a customer makes a purchase to better understand their satisfaction with the product. Adding post-purchase surveys to your email marketing provides an additional layer of feedback your customers may not have felt comfortable sharing on your site. 
Enquire integrates with many CRM platforms to get surveys up-and-running quickly.
Connect with your support team to identify common issues and trends that can be addressed. This includes searching through messages sent to your chatbot, aggregating feedback from email and phone conversations, and asking for more qualitative feedback from your customer service agents. 
Trends in chats and customer service conversations, including common questions and sentiments about each product, help identify which products to lead with on-site, and what may need clarification or optimization in order to perform better. 
Collect feedback and identify trends quickly in-house with Gorgias. Gorgias is an omni-channel customer service app that integrates with the leading commerce platforms like Shopify, Shopify Plus, Magento, and Recharge.
Reach out to actual customers to get their feedback.
Use an email with an embedded survey form, like a Google Form, for example, to give customers an easy way to share their feedback. Or you can ask if they are willing to talk to you about their experience on a call.
Incentivizing responses with a discount or free-shipping code will increase the likelihood of responses but may lead to questionable integrity. Customers may feel pressured to respond to receive the incentive, or express false positive feedback rather than being honest. 
Feedback often has a strong element of positivity or negativity, and both sides of the spectrum are valuable. The best way to incorporate feedback and enhance the customer experience is usually fueled by which side of the spectrum it falls on. 
Improving the Customer Experience 
Identifying problems through customer feedback and making changes based on the insights does more than improve the experience for users — it can increase conversion rates and reduce a customer's need for customer service in the future. 
Improving the customer experience with customer feedback is just one component of good customer service. Develop a winning customer service strategy with our Guide to Ecommerce Customer Service.
The best way to implement customer feedback is to update your website subtly with elements that educate and improve the experiences for users. If that doesn't work, then it's time to start adding new sections and content to your site. 
Here are some of the first ways we look to apply customer feedback.
Instructional Copy
Adding additional instructional copy to the homepage or product page can answer customer questions before they ever get asked. Use this additional copy to respond to common problems upfront.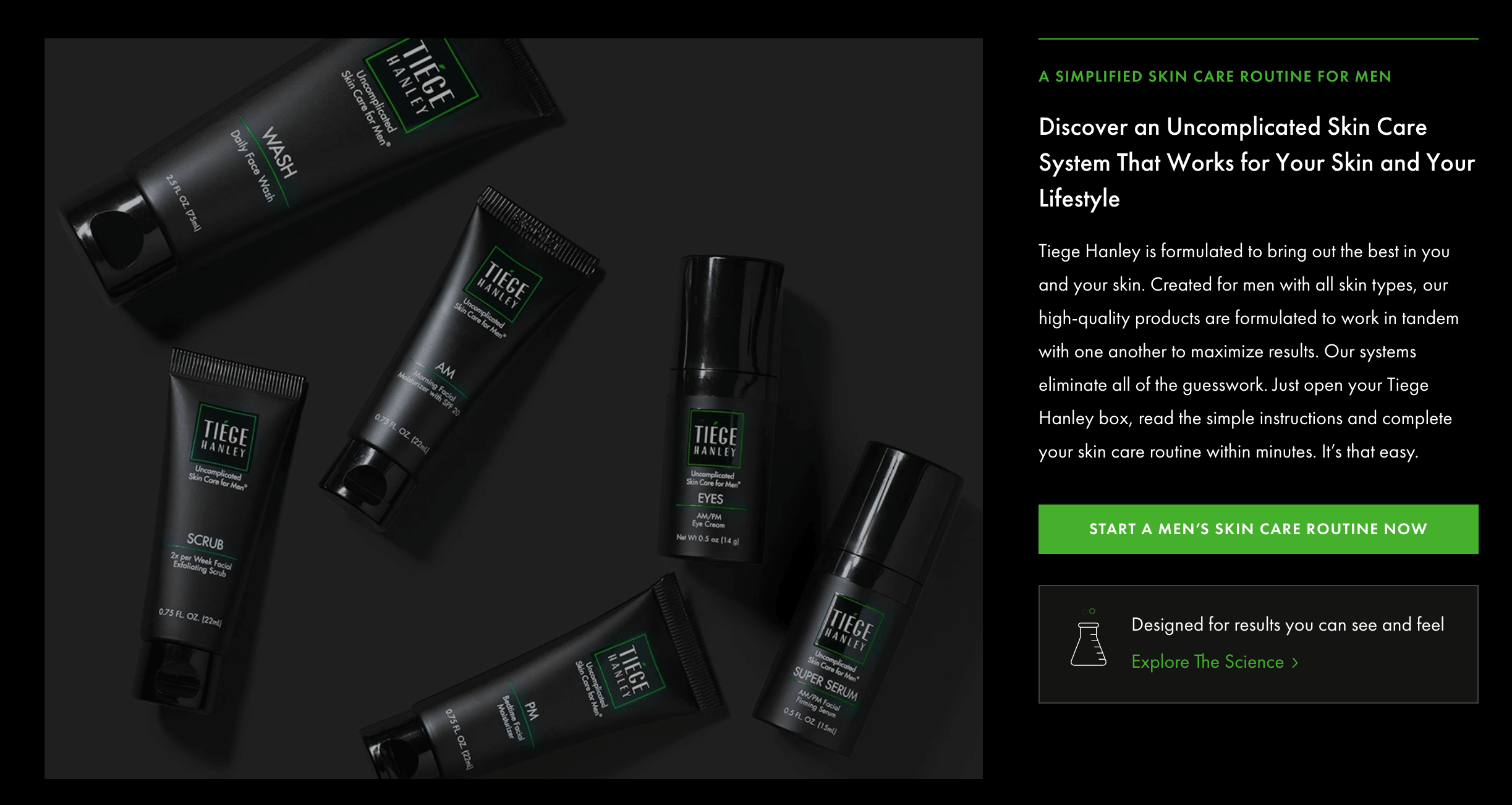 Tiege Hanley uses instructional copy to bring awareness to men's skincare right on their homepage, as not all men who arrive on their site are educated in how skincare products work. 
A short sentence or two can be all it takes to alleviate an issue that customers previously had. Don't make customers go to a separate FAQ page: taking customers away from the product page risks losing a purchase. 
Illustrations
Illustrations are a vital part of a number of sites, often seen with logos or small symbols of trust and industry authority. 
They also educate customers of a product's functionality or use cases. 

Hurom keeps its illustrations branded and simple, and repeats them throughout the site to reinforce its value propositions along the entire customer journey.
Illustrations are ideal for physical products because of their visual nature. They'll help consumers better understand how to use the product or what the product is best used for. 
Videos
Videos convey complicated information in an engaging and easy-to-digest format. They are successful in answering customer questions such as the steps to use a product or what to do if a product is malfunctioning or not working as expected. 
Lil Mixins visualizes its early allergen introduction product being used on its homepage to clarify any potential questions prior to purchase.
Videos are a high-effort and costly option. Use videos on main pages like the homepage or product page where they're frequently seen to get the most value back after creating them. 
Video placements belong either as their own module on a page, or as a part of a product image carousel. 
Chatbot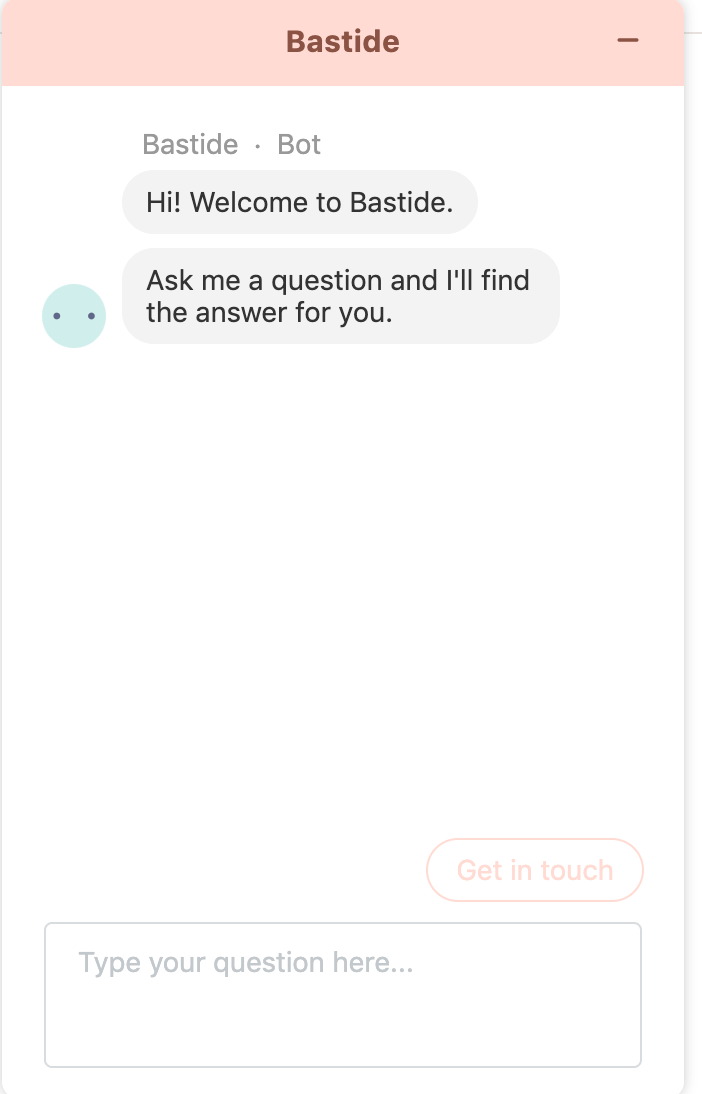 Add an automated feature to your chatbot to answer frequently asked questions when prompted to ensure customer's questions are not left unanswered. 
You can do this with your customer service platform, like Gorgias.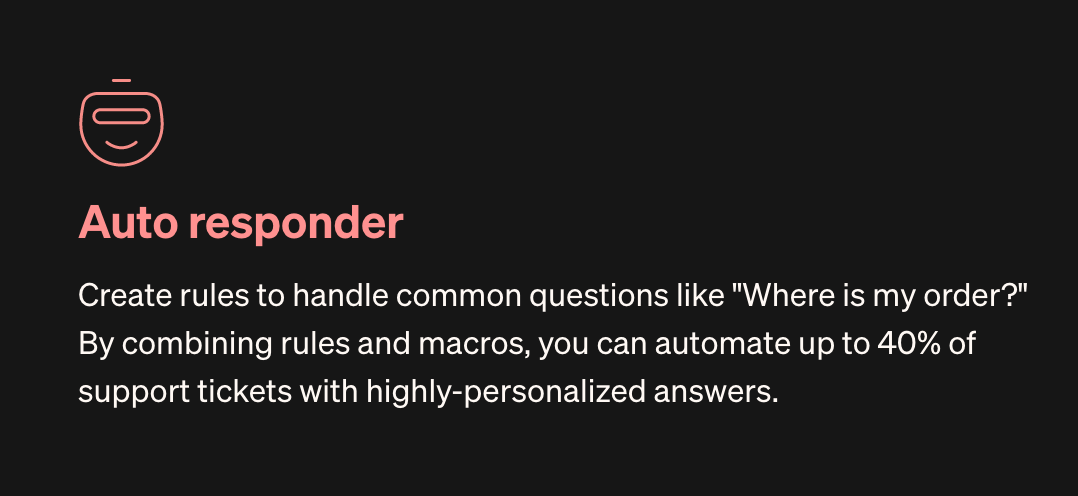 Subtle site updates still may not give users enough educational or product information to confidently make a purchase. An additional website section or sizable piece of new content can also answer customer questions.
Here are some of the most effective ways to address customer concerns with content other than simple website tweaks.
FAQs
FAQs are a tried-and-true way to address customer feedback because they directly answer questions commonly asked by customers. 
Take the time to identify the most popular questions from the sources listed above to write out a resourceful FAQ. This way, users can find relevant, and maybe even identical, questions to the ones others were asking.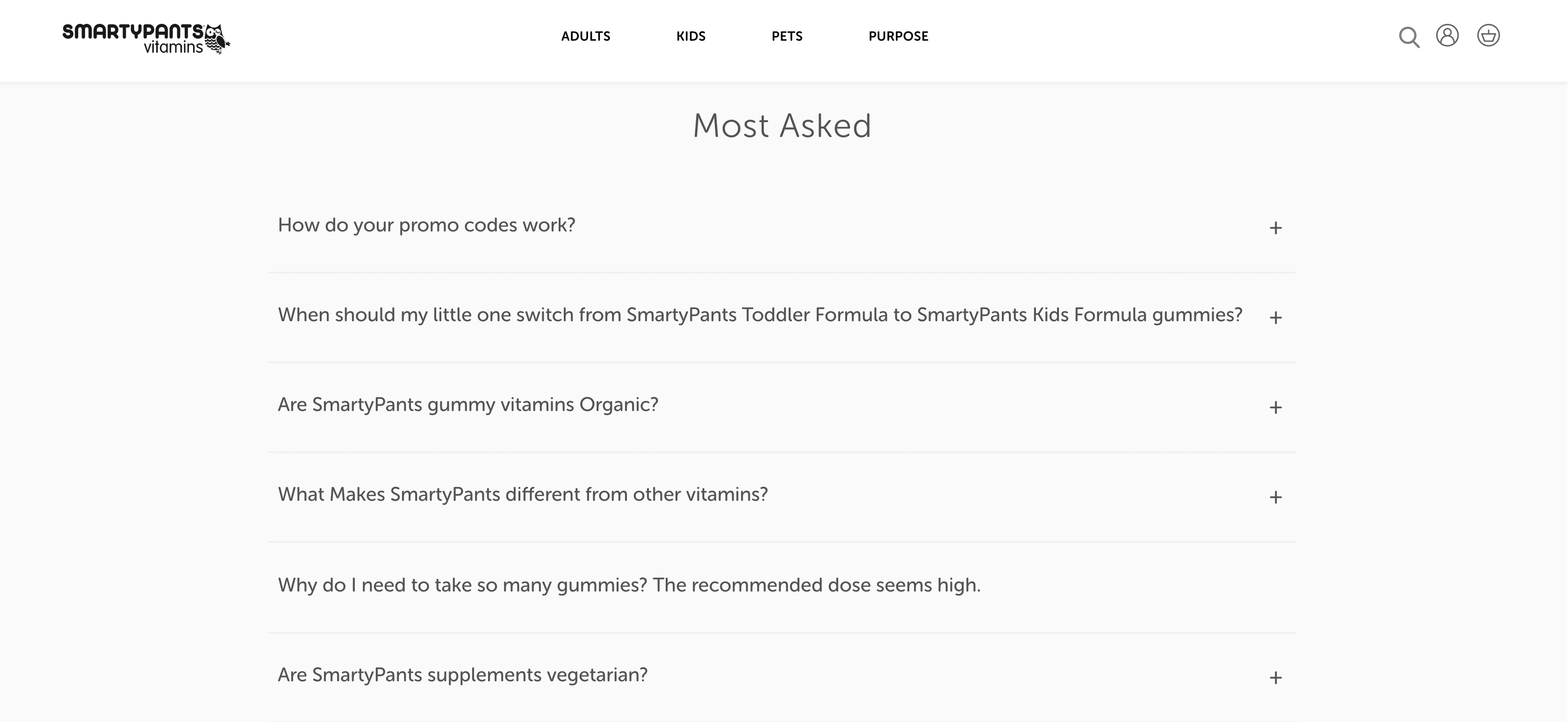 FAQs have the added benefit of potentially acquiring search engine placements for questions asked, increasing organic traffic to your site. 
Optimize FAQs and other rich schema with experienced analysts and developers at your side to maximize your organic reach and boost your ecommerce sales.
Your FAQ must have a strong method of organization. Use anchor tags and categories to make it easier for users to scan and find the questions they want. Minimize the length of FAQs and ensure that only vital questions are answered.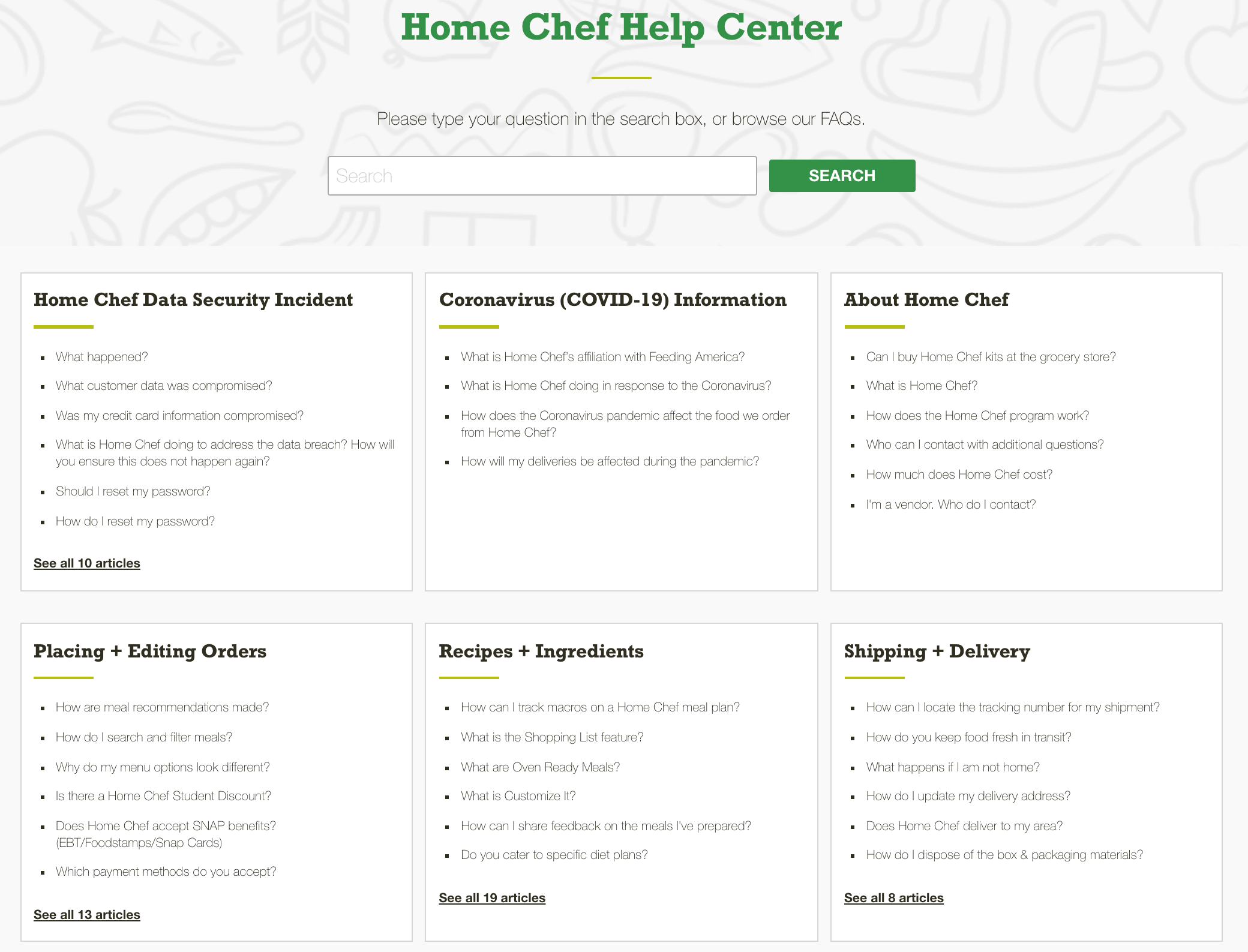 How-To Guides and Downloadable Content
How-to guides nurture awareness-level visitors to purchase intent through progressive educational content. How-to guides are useful for ecommerce brands where a little bit of education is necessary to feel comfortable making a purchase. 
They can be short and sweet, or longer form. 
Take this fit guide from Moscot for example: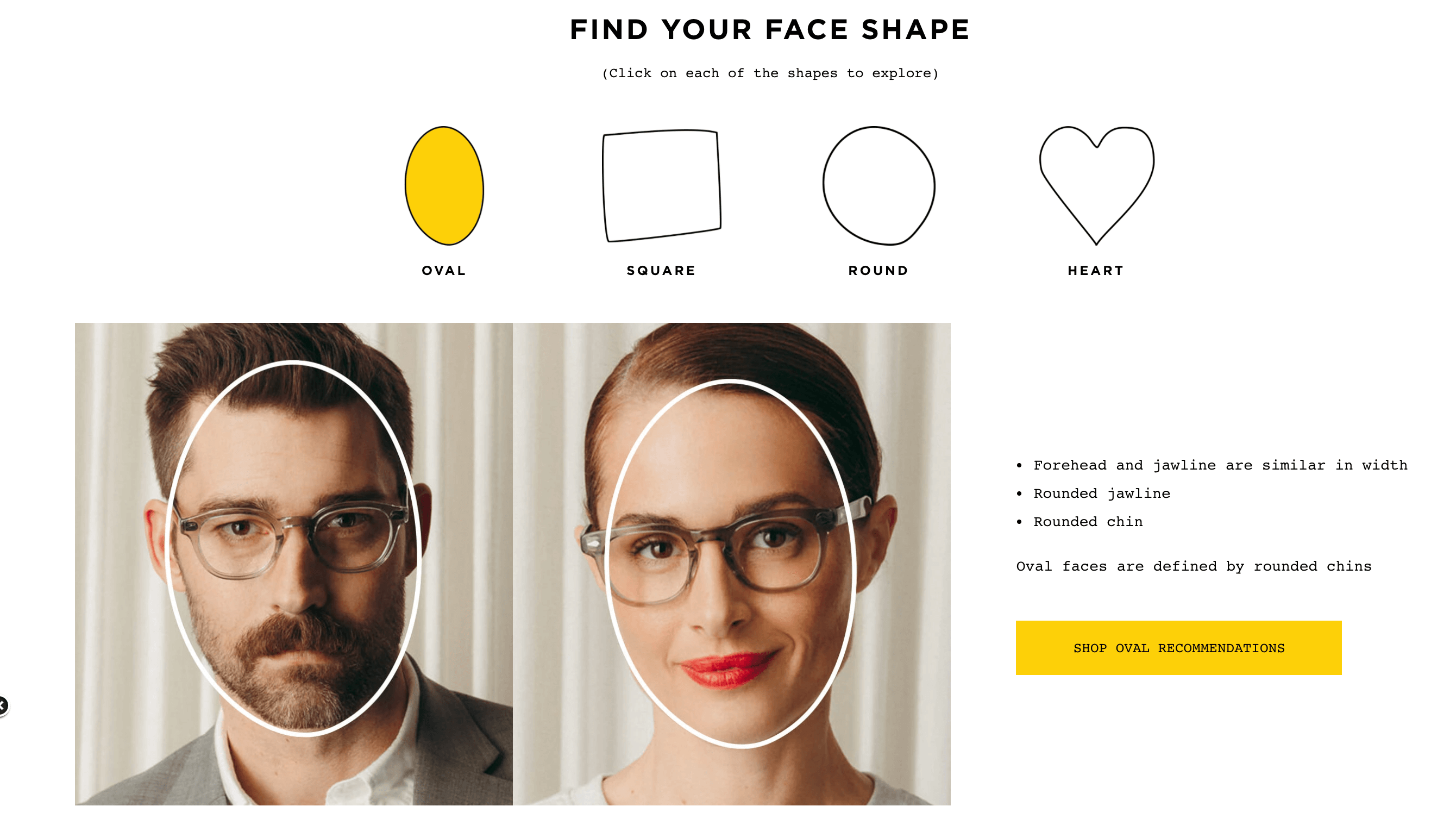 Moscot walks potential customers through how it sizes them for glasses, how to find their face shape, and how it categorizes different glasses styles. 
Longer guides, on the other hand, are usually SEO-friendly and strong link-building pieces because they display expertise in a given area. This means your guide is likely to pop up in the results for questions your customers are asking search engines. You're addressing their questions before they even get to your site!
As with FAQs, the length of how-to guides can be tricky. Many users are likely to drop off before completing the entire guide, and guides take users away from product pages.
You can make up for this by capturing leads in exchange for access to a guide or download. This way, you can nurture them back to purchase with an email campaign and pronounced CTAs.
Downloadables are also a great opportunity to provide customers with valuable content after purchase. Offer more information on how to use the product, like how to put something together if assembly is required, how to style a fashion item, or share customer stories to encourage usage.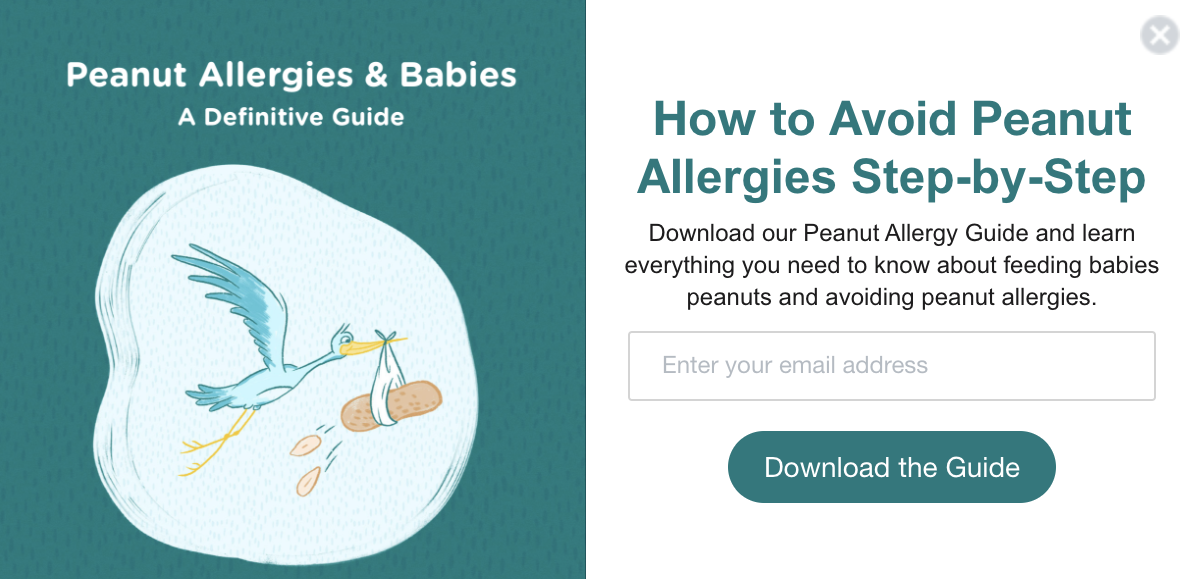 Lil Mixins makes and sells powders for babies that can help prevent food allergies. But since food allergy prevention isn't a well-known topic, it offers a downloadable to visitors to educate them about the process and then makes subtle product recommendations once they've learned more about the topic. 
This ensures customers are fully aware of how Lil Mixins products work and what to expect upon purchase. 
Welcome Series and Post-Purchase Email Flows
Welcome series and post-purchase email flows can educate customers and increase their satisfaction with their products. 
Use your welcome series emails to teach customers about and welcome them to the brand, answer common questions, and make product recommendations based on previous customer feedback.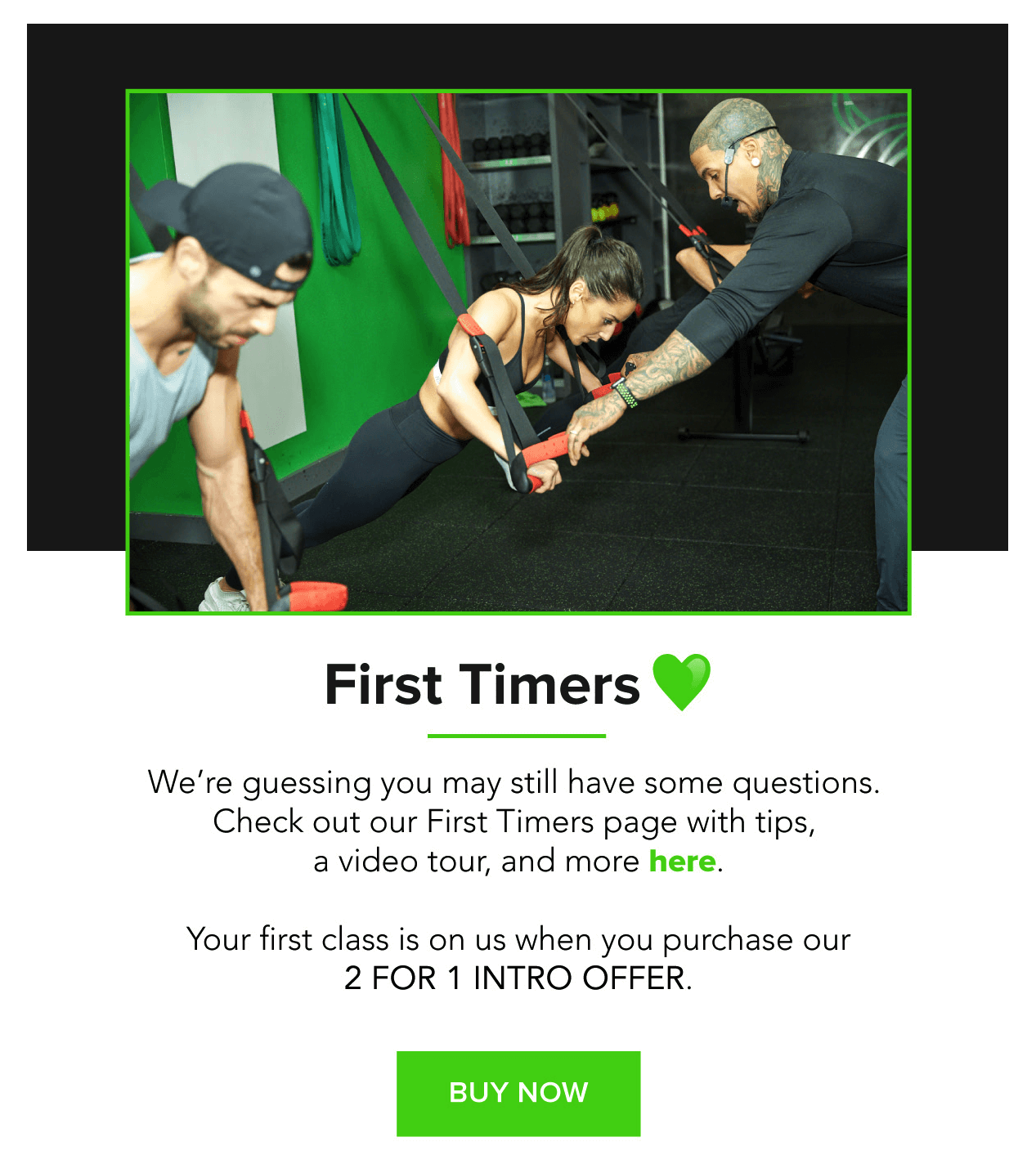 Post-purchase flows also help improve the customer experience. Start by thanking the customer, then reinforce their purchase with tutorials, educational content, and suggestions about product usage to increase the likelihood of repeat purchases. 
Make additional product recommendations based on what previous customers frequently buy together or ask about after a similar purchase.  
Use post-purchase flows to not only improve the experience based on previous feedback, but to acquire new feedback as well. Ask customers to share their thoughts through reviews or surveys.
Blogs
Blog posts are a quick way to address common questions and themes in your customer feedback. 
Blog posts can be both long and short in length, and the effort needed to get one written and published is minimal compared to some of the other methods listed here. They enhance shorter educational copy on your site and provide you with the room to expand on critical information.
Hu Kitchen uses its blog to answer its customers' concerns about how to use its paleo, vegan, and gluten-free snacks with recipe content.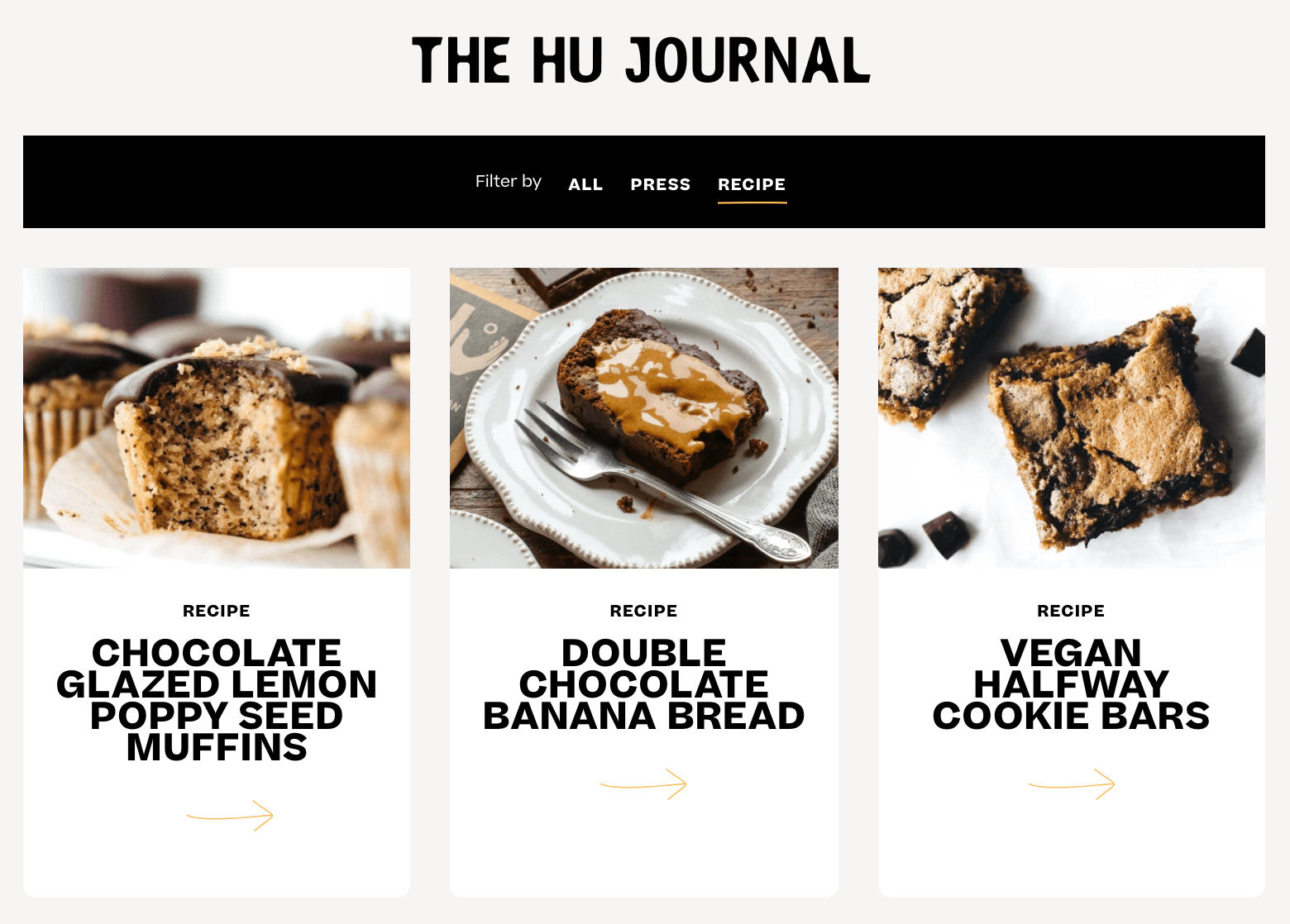 Write a blog when the problem is more complex and requires clarification, or for comparison purposes, like this one, by Secret Nature. 
Secret Nature sells CBD products. But not all hemp flowers and extracts are made the same. Secret Nature uses this blog post to highlight the key differentiators between some of the strains of sativa CBD it uses. This moves potential customers towards the bottom of the funnel by helping them understand the difference between strains and aiding them in choosing the right product to meet their needs.
How and Where to Add Customer Feedback-Driven Content
Another layer of incorporating feedback-driven content is deciding where it will live. Blogs, FAQs, and emails have a clearly defined place to live, but this is not the case for all the formats discussed. 
The decision on placement should be based on where the customer is running into trouble, and how to best alleviate the problem.  
An education-heavy PDP will benefit customers having problems at the product level. This content will not take away from the sales flow and can live below the fold, as customers who are looking for more information will be more likely to scroll deeper into the page to look for it. PDPs are also a good place to add downloadable content that supplements the product.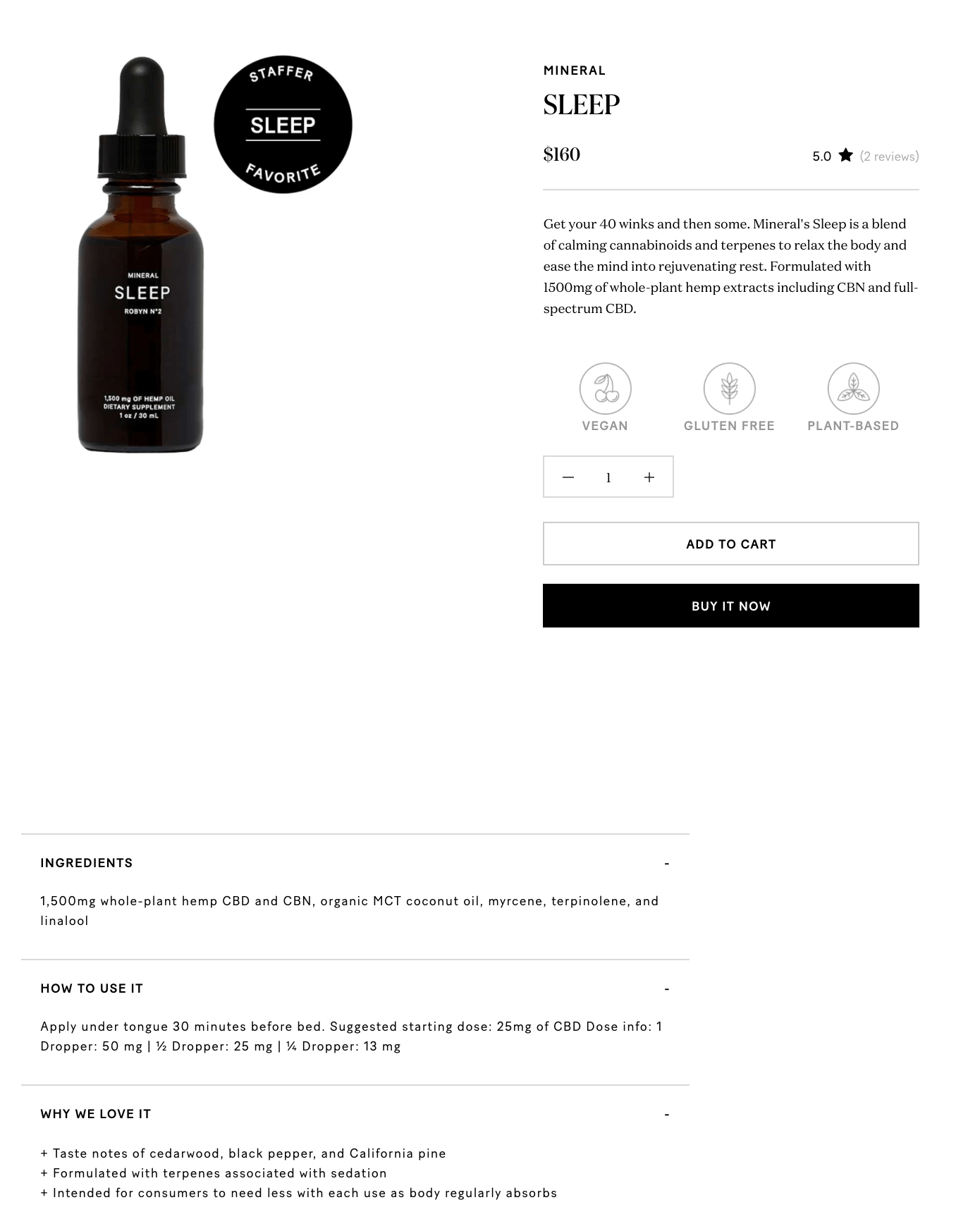 On Shopify, implementing PDP-based educational content to improve the site experience is simple across a number of themes. With the ability to add modules, Shopify allows you to add content below your product on the PDP without extensive customization. 
Additional modules on the PDP are currently global on Shopify, meaning they'll apply to all PDPs. But Shopify recently announced it'll be adding a new editor that will enable individual customization of PDP-specific content. 
The homepage is a good place to add content for problems that are more critical and need immediate attention. Your homepage is normally where you get the most traffic, so you'll quickly see if any adjustments are having an impact on your site. 
Videos and illustrations are great for homepages because they're visual, as is short instructional copy. 
A "how it works" page may be necessary for more education-heavy products, and is a good place to store how-to guides, complex illustrations, or a combination of both. 
Your Customers are Telling You How You Can Improve
Collecting and addressing customer feedback is connected. Feedback is a powerful tool that enables brands to improve the site experience for users. 
Reduce confusion, educate potential customers, improve the site experience, and a number of things will change. Complaints will decrease, satisfaction will increase, and sales will follow. 
Though the process of translating customer feedback into actionable insights can be time-consuming, the rewards of doing so are worthwhile for both you and your customers. 
We partner with brands to improve the overall e-commerce experience for customers. Learn more about Barrel and the work we do for growing brands.